BNP to go all out to unseat the govt
The party to announce fresh programmes today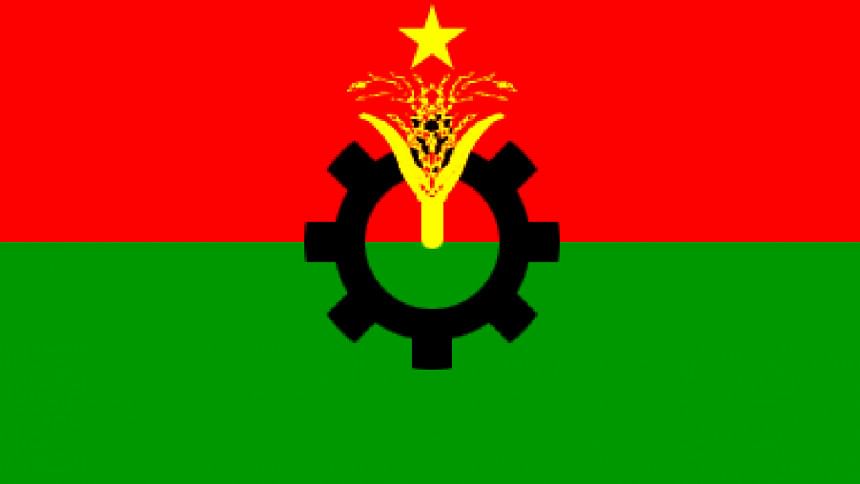 While the ruling Awami League is already gearing up for the election, opposition BNP is concentrating its efforts on forcing the government to accept the demand for polls under a non-partisan interim administration.
BNP sources say the party would intensify its movement in the coming days to press home its demand.
As part of this, it will announce a series of rallies and road marches for this month to build up a momentum for the final push.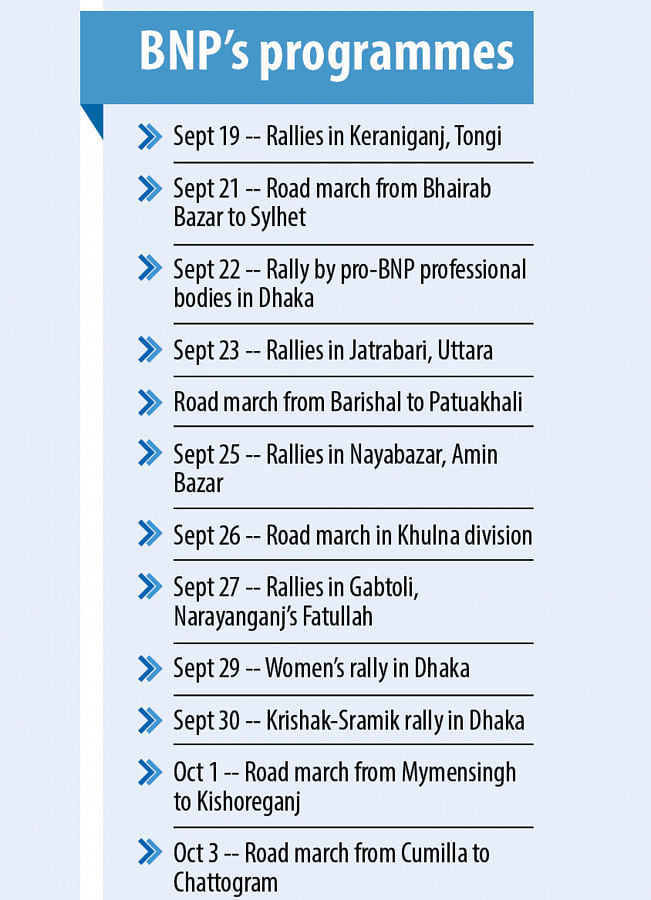 Sources said the party wants to achieve the goal of its movement -- resignation of the government and formation of a nonparty administration -- ahead of the announcement of the election schedule, expected in November.
The general election is slated for early January next year.
"Our programmes in September and mid-October will prepare the ground for the final phase of the movement," said a BNP standing committee member, wishing anonymity.
He said the programmes will be announced in phases to bring people on board its movement for a non-partisan polls-time government.
BNP Secretary General Mirza Fakhrul Islam Alamgir is likely to announce the programmes at a press conference today.
Sources said the party will announce public rallies and road marches from Tuesday, which will continue till October 3.
The BNP has already decided in principle to hold road marches in Sylhet, Khulna, Barishal and Chattogram regions.
Three front and associate bodies of the party have already held road marches over the last two days in some northern districts where Fakhrul announced they won't quit road marches until the government is deposed.
"Through these programmes, we want to complete the mass campaign aimed at making people aware about our programmes to ensure their participation," he said.
After October 3, the party will announce fresh programmes mainly for Dhaka city and its periphery, which will continue until the announcement of the election schedule.
The BNP started its one-point movement on July 12, and has since been holding various programmes, including sit-ins at the entry points of Dhaka on July 29.
Party leaders said they want to hold peaceful programmes. But if the government does not pay heed to their demand, they will go for tougher programmes from October.
"From now on, we will hold nonstop programmes. There will be no pause in our movement till our goal is achieved," said BNP Standing Committee Member Iqbal Hasan Mahmud Tuku.