What is 'diabetic rice'?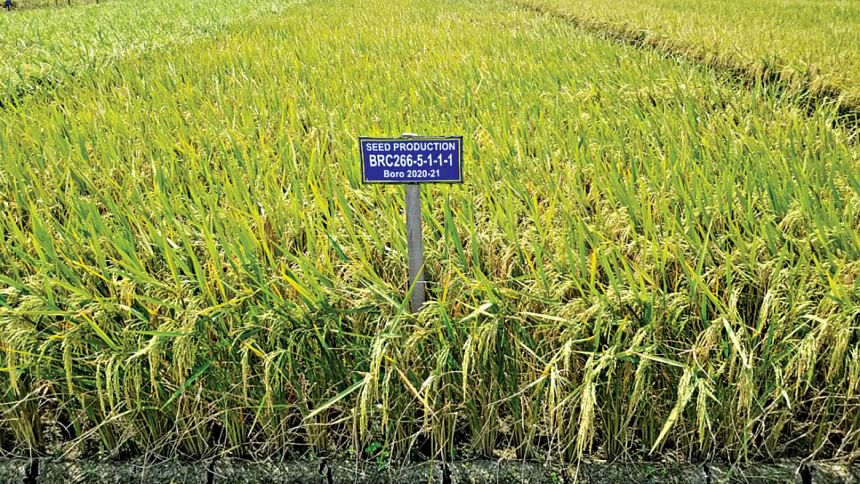 Diabetic patients are usually prescribed bread over rice to reduce blood glucose, a habit which many find hard to follow. But the low glycemic index (GI) rice can turn out to be a game changing solution.
Md Alamgir Hossain, chief scientific officer (CSO) and head of Genetic Resources and Seed Division of Developed by Bangladesh Rice Research Institute (BRRI), told this to The Daily Star while talking about the approval for commercial production of high-yielding plus low GI enriched rice -- BRRI dhan 105 for Boro season.
Let alone diabetes, it is also beneficial to the working-class and old-age population suffering from obesity and cardiovascular diseases.
About 422 million people worldwide have diabetes, the majority living in low-and middle-income countries, and 1.5 million deaths are directly attributed to diabetes each year, according to the World Health Organization (WHO).
Such rising health-related issues are propelling the demand for low GI rice across the globe.
The glycemic index was developed in 1980 by Dr David J Jenkins and colleagues at the University of Toronto in their research to find out which foods were best for people with diabetes.
The GI ranks food on a scale from 0 to 100. The scores indicate the effect of the food on blood sugar levels. The glycemic index separates Carbohydrate-containing foods into three general categories -- high (70 and above), medium (56-69) and low (55 and lower).
BRRI dhan 105 has a GI value of 55.
Right now, BRRI dhan 28 and BRRI dhan 29 are popular among the farmers and it is cultivated in about 40 percent land.
However, the GI level in BRRI dhan 28 and BRRI dhan 29 is respectively 70.96 and 62.36.
"The average production cost per kg of paddy is Tk 27.10. Spending the same amount of money, farmers can cultivate BRRI dhan 105," said Chief Scientific Officer (CSO) and Head of Plant Breeding Division of BRRI, Dr Khandakar Md Iftekharuddaula.
Developed by BRRI, the rice is not sticky and its quality is good from another GI variant BR 16.
The BRRI dhan 105 surpassed BR-16 in terms of productivity and life cycle as well. The average grain yield of BRRI dhan 105 is 7.6 ton per hectare whereas the rate is six ton per hectare for Balam rice which takes about 155 to 160 days to reach harvest stage.
It only take 148 days for farmers to harvest BRRI dhan 105.