Golfer pulls out of Olympics due to Zika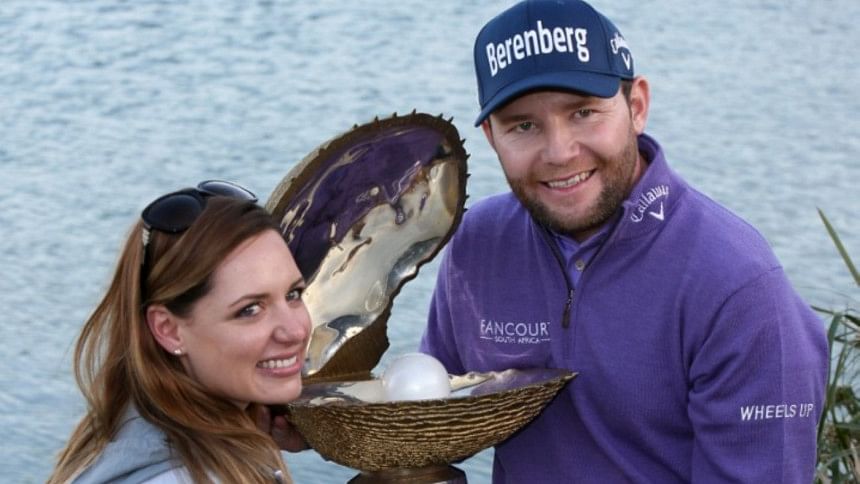 South African Branden Grace joined a growing list of leading golfers withdrawing from the Rio Olympics on Friday due to concerns about the Zika virus.
The world number 11, who is South Africa's top ranked golfer, joins compatriots Louis Oosthuizen and Charl Schwartzel in pulling out of the August Games, which will see the sport return for the first time in 112 years.
"After serious consideration, it is with regret that I have decided to withdraw myself from the Olympic competition due to the risk posed by the Zika virus," the 28-year-old, who is engaged to Nieke Coetzee, said in a statement.
"Although it was a huge goal of mine to represent my country in the Olympics, we are getting married in November and hoping to start a family in the near future, so I must put the health of my family first."
South Africa team captain Gary Player said he was disappointed but respected Grace's decision.
"Like Louis and Charl, his presence will be missed by the South African team," he said in a statement. "Now we simply have to take the 'next man up' mentality. No doubt in my mind we can still deliver a medal."
Grace's withdrawal means Jaco Van Zyl (world number 59) and Brandon Stone (101) are in line to represent South Africa in Rio.
Northern Ireland's four-times major winner Rory McIlroy announced on Wednesday he would not go to Rio because of health fears over Zika.
Former U.S. Open champion Graeme McDowell then issued a statement ruling himself out as replacement because his wife is due to give birth a couple of weeks after the Games.
Fiji's Vijay Singh and Australia's Marc Leishman have also pulled out of the Olympics due to concerns over Zika.
U.S. health officials have concluded that Zika infections in pregnant women can cause microcephaly, a birth defect marked by small head size that can lead to severe developmental problems in babies.
The World Health Organisation has said there is strong scientific consensus that Zika can also cause Guillain-Barre, a rare neurological syndrome that causes temporary paralysis in adults.