Long jump champ freezes sperm over Zika fears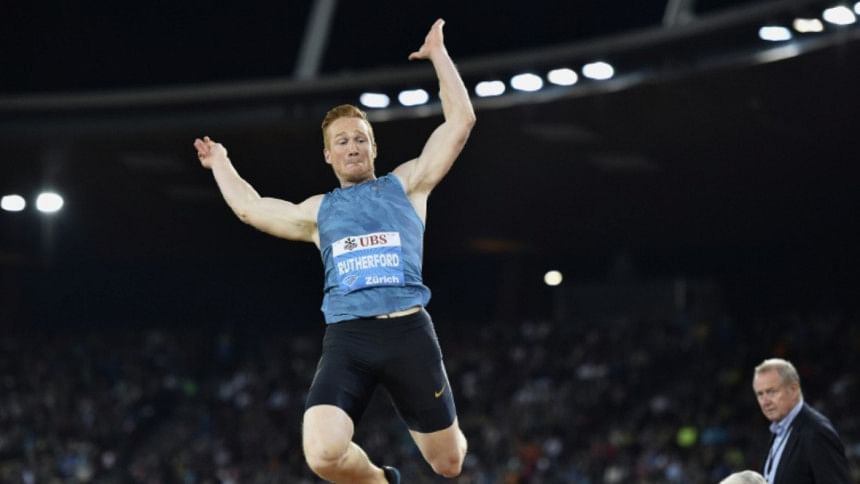 Olympic long jump champion Greg Rutherford has made the decision to freeze his sperm because of fears about the Zika virus at this year's Games in Rio de Janeiro.
Rutherford's girlfriend, Susie Verrill, said the couple were increasingly worried about mosquito-born Zika, which can cause birth defects in babies.
The virus, which is sexually transmissible, can also trigger adult-onset neurological problems such as Guillain-Barre Syndrome, which can cause paralysis and death.
Verrill said Zika has caused "no end of concern" and was a major factor in her decision not to accompany Britain's Rutherford to the Games with their son, Milo.
"The Zika news has caused no end of concern if we're totally honest," Verrill wrote in an article for Standard Issue Magazine, which was posted on their website on Tuesday.
"We're not ones to worry unnecessarily, but after more than 100 medical experts stressed the Games should be moved to prevent the disease from spreading, this was a huge factor in us choosing to stay put.
"We've also made the decision to have Greg's sperm frozen. We'd love to have more children and with research in its infancy, I wouldn't want to put myself in a situation which could have been prevented."
Last month, 150 international medical experts signed an open letter calling for the Rio Olympics to be moved or delayed, an appeal that was rejected by Brazilian authorities and the World Health Organisation.
Several athletes have expressed concerns about Zika and some, including golfers Marc Leishman and Vijay Singh, have opted to skip the Games altogether.
Nearly 1,300 babies have been born in Brazil with microcephaly -- abnormally small heads and brains -- since Zika began circulating there last year.
The experts' open letter said it posed an "unnecessary risk" to expose hundreds of thousands of visitors to potential infection, when they could then spread the virus internationally when they return home.
But the WHO has classified the risk of Zika infection in August, which is the middle of winter in Brazil, as "minimal".