For Bangladesh, Kishwar has already won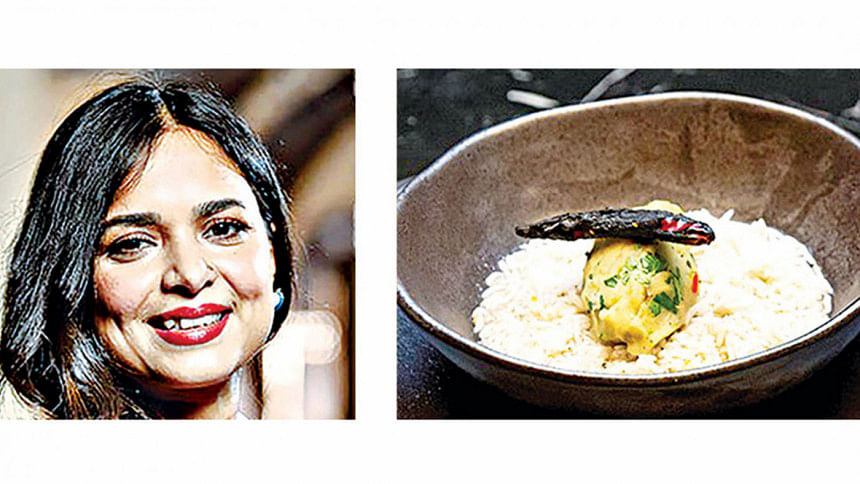 Kishwar Chowdhury, the Aussie home cook of Bangladeshi origin, didn't win the MasterChef Australia title. She placed third. But for us, Bangladeshis who have been closely following her rise and rise on arguably the most popular reality show on food, Kishwar has already won.
At the risk of making a hyperbole, it can be said that up until now, no one had the courage to put everyday Bangladeshi home-cooked food in a pride of place on a global stage. Food that we eat every day at home unceremoniously. Food we don't consider "special" enough to serve to guests, let alone to foreigners.
For us, Kishwar has won because she has shown the world that Bangladeshi food isn't another subcategory under Indian food. She strongly believes in the integrity of our unpretentious food where the ingredients are few, the bold flavours speak for themselves, and the cook cannot hide behind razzle dazzle.
When this season of MasterChef started and Kishwar was introduced, viewers in Bangladesh were naturally delighted. When she said she had a "small dream" of highlighting Bangladeshi food on the show, perhaps most of us took it casually.
But then as the season progressed, she demonstrated that she meant what she said. Starting from "machher jhol" to "jau bhaat", "lau chingri", "begun bhorta" to the inventive dessert highlighting "paan" -- her trajectory has generated immense interest not just in her home country Australia and ancestral home Bangladesh, but also in India.
In her own words while talking to The Daily Star: "My father is from Bangladesh, and was a freedom fighter. He moved to Australia about 50 years ago as a student and met my mother, who is from Kolkata. I was born and brought up here in Australia. I moved to Dhaka and lived there for five years for work. My in-laws are based in Dhaka and I used to travel there four to five times a year pre-Covid. Therefore, living and working in Bangladesh played a role in shaping me.
"I'm a versatile cook with affinity for all different cuisines, like any metropolitan person. When I do cook Bengali food though, I get a sense of pride. I think that shows," she said.
Kishwar's masterstroke came in the MasterChef grand finale, when she served "panta bhaat-aloo bhorta" as her final dish to the judges.
Here's why this mattered: "panta bhaat-aloo bhorta" is quintessentially Bangladeshi. We eat it on the first day of the Bangla year, but we think it's too plebeian to serve to outsiders.
What better way to say that as a nation we've arrived on the global food stage, than serve something as humbly Bangladeshi as this?
You may not be MasterChef Australia, Kishwar, but you're certainly MasterChef Bangladesh.