The unfulfilled dreams of an artist
Sculptor Shamim Sikder unwell, unable to finish incomplete projects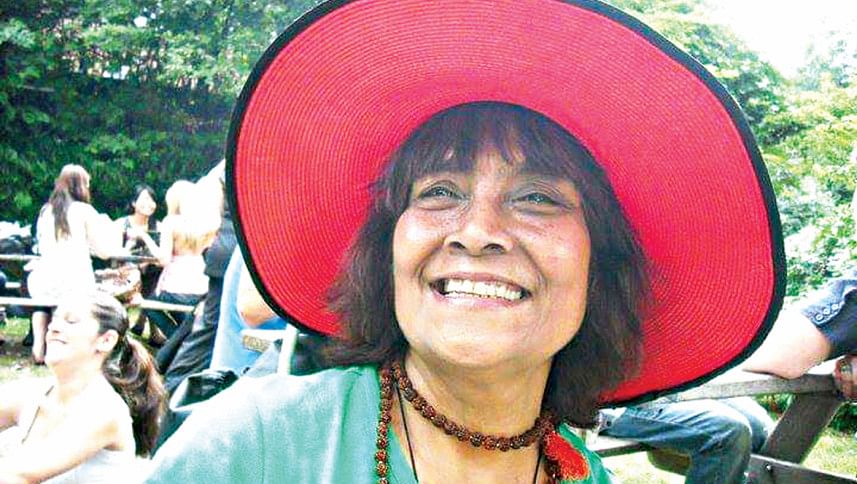 Ekushey Padak awardee sculptor and former professor of Dhaka University Shamim Sikder has been unwell for three months. She came to Bangladesh six months ago from London, aiming to complete her unfulfilled work.
However, all she gained was  disappointment due to multiple barriers on the path to her dreams.
The 70-year-old artist is suffering from multiple illnesses, including cardiovascular, respiratory and kidney complications, according to Imran Hossain, a curator of Shamim Sikder Sculpture Park.
Shamim Sikder arranged a press conference yesterday at Fuller Road to share her unspoken dreams of finishing her incomplete projects.
She is currently undergoing treatment at Dhaka United Hospital, after being shifted from two hospitals previously due to no improvement in her health.
Imran, read the written statement at a conference on behalf of her.
"Her dreams remain incomplete. She dreamt reconstructing the sculpture of Zainul Abedin at DU's Faculty of Fine Arts, and urged the university authorities to unveil it after the reconstruction," said Imran.
Imran also mentioned that Shamim had plans to reconstruct the Guernica sculpture at the Ministry of Foreign Affairs. However, she could not proceed with the plan due to the alleged non-cooperation from the ministry.
Shamim Sikder, who was a professor of the sculpture department of DU's Faculty of Fine Arts, built the "Shoparjito Shadhinota" at DU's TSC in 1990 and Swadhinata Sangram at the university's Fuller Road area. Earlier, in 1974, she built a sculpture in Dhaka Central Jail to commemorate Bangabandhu Sheikh Mujibur Rahman.