The son that will never return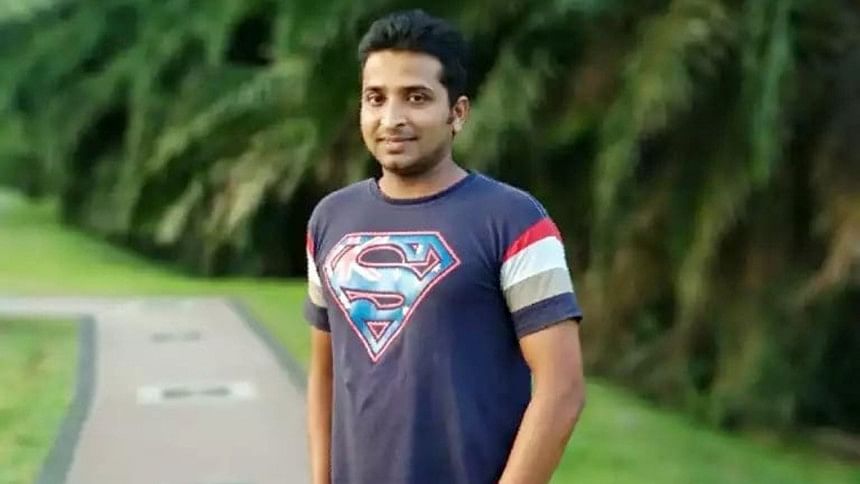 He had promised his mother he would come back and build her a new home. On his word, she dreamed of a better life provided by one of the three sons – the lone bread-winner of the family.
That dream, however, turned into rubble with one big explosion when Hadisur Rahman, third engineer of the MV Banglar Samriddhi ship, was killed in a missile attack at the Olvia port in Ukraine around 9:25pm (Bangladesh time) on Wednesday.  
"I was on the phone with bhaiya [elder brother] on Wednesday night. He told me about how the situation kept worsening by the minute," said Md Tareque.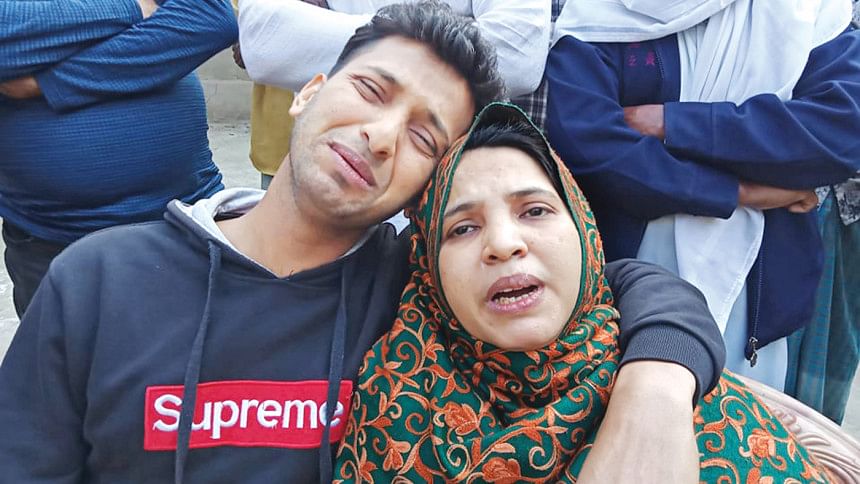 "Suddenly, there was a big bang on the other side of the call and everything went silent. I called out his name but I never heard his voice again."
A resident of Hosnabad village in Barguna's Betagi upazila, Hadisur had completed his SSC from Betagi Government Pilot Secondary School in 2008 and HSC from Betagi Government College in 2010.
The 32-year-old completed his education from Bangladesh Marine Academy in Chattogram in 2013 and joined the ship in 2018, said family members.
His father Abdur Razzak Hawlader, who worked at a local madrasa, retired around seven years ago, and mother Amena Begum is a homemaker.
Hadisur was the second of four siblings.
His elder sister, a nurse at Patuakhali Medical College Hospital, is married and his two brothers are college students.
The family now lives in an old tin-shed house.
"My son promised he would come back. He said he would build a new house and get married. I want him back…" Amena wailed while talking to The Daily Star yesterday.
"I spoke to him just five days ago. He told me they were trapped in the war and are all panicking. I was also worried for him … But...he is now dead."
Hadisur's father Abdur Razzak Hawlader said, "I feel like I have lost everything. I now wish to at least see my son's body for one last time."
Maksudur Rahman Forkan, Hadisur's uncle and chairman of Betagi Upazila Parishad, said, "Hadisur had gotten out of his cabin for good network reception to be able to speak to his family. At that very moment, the ship came under the missile attack.
"We want the government to take necessary measures and bring his body back home as soon as possible."
Contacted, Shahabuddin Ahmed, assistant director of Barguna district employment and manpower office, said he already spoke to senior officials about bringing Hadisur's body back.
The MV Banglar Samriddhi ship, owned by Bangladesh Shipping Corporation (BSC), reached the outer anchorage of the Ukranian port on February 23, with 28 crew members on board, to load ball clay.
With the Russia-Ukraine conflict escalating, the BSC then cancelled the cargo load plan and directed the ship's master to shift to international waters.
However, due to delay in getting port clearance, the ship failed to leave the port immediately. It got stranded after operations at the port were halted due to Russia's invasion.