Strict security measures at and around Dhanmondi 32 tomorrow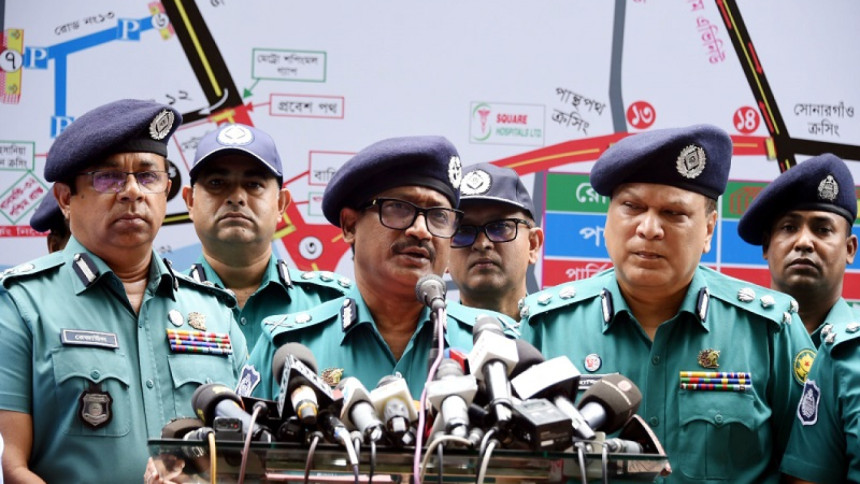 Dhaka Metropolitan Police have taken strict security measures in and around Dhanmondi 32, marking the National Mourning Day to be observed tomorrow (August 15, 2022).
People who will come to pay tribute at the portrait of Bangabandhu Sheikh Mujibur Rahman at Dhanmondi-32 must pass through security check, DMP Commissioner Shafiqul Islam said today.
He was speaking to reporters after visiting and assessing security arrangement at Dhanmondi 32.
The day marks the anniversary of the assassination of Father of the Nation Bangabandhu Sheikh Mujibur Rahman along with 18 members of his family on August 15, 1975.
Replying to a query at the briefing, the DMP chief said intelligence agencies including Special Branch of police, National Security Intelligence and counter-terrorism units have not received any specific information about militant attack threats so far.
Adequate police personnel will be deployed and intelligence surveillance will be intensified to ensure the security. Archway and check-post will be installed at Banani graveyard too.
Police surveillance has been increased in hotels, guest houses and messes located in the adjacent areas of Dhanmondi 32 and Banani graveyard.
Shafiqul also requested not to bring any kind of backpack or tiffin carrier.