RMG workers demand salary, arrears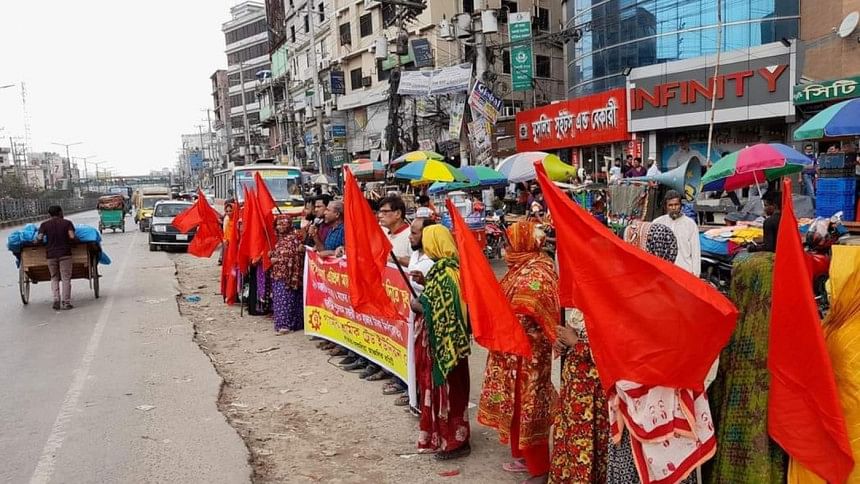 RMG workers yesterday formed a human chain demanding this month's full salary, Eid bonus  and arrears within the 20th of Ramadan.
Under the banner of Garment Workers Trade Union Centre (Savar Ashulia regional committee), they organised the event in front of Savar City Centre at 11:00am.
Khairul Mamun Mintu, organising secretary of the committee, said workers should be paid their salaries and cleared off their dues so that they can celebrate Eid with their family members properly. He also said the minimum wage of RMG workers should be Tk 20,000.