Ray of Sara shines on
Recipients of her corneas regain complete eyesight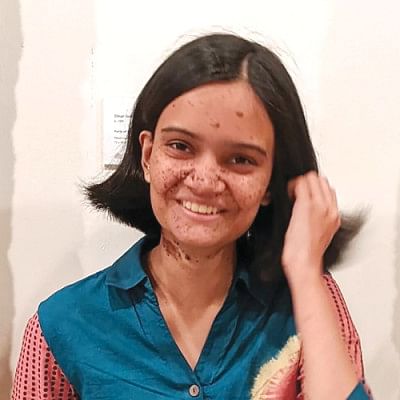 Two blind people, who received corneas from Sara Islam through cadaveric transplantation in Dhaka recently, have regained their complete eyesight.
As result of the country's first successful organ transplantation from a brain-dead patient, Mohammad Suzon, 30, and Ferdous Akter, 56, received the corneas.
On January 19, surgeons at Bangabandhu Sheikh Mujib Medical University performed the cadaveric transplantation and the recipients had surgeries at BSMMU and Sandhani Eye Hospital.
"Both of them have regained their eyesight," Prof Sharfuddin Ahmed, a renowned eye specialist and vice-chancellor of BSMMU, told journalists at his office.
The conditions of Shamima Akter and Hasina Akter, recipients of Sara's kidneys, were also improving gradually, according to Prof Sharfuddin.
"Four people have started dreaming to live a new life because of the sacrifice of Sara. This is a milestone in the history of medical treatment in the country."
Sara, a rare tumour patient, was admitted to the Intensive Care Unit at BSMMU on January 16 as her health deteriorated after undergoing a surgery on her brain tumour in India recently.
Sara had been suffering from tuberous sclerosis, a rare genetic condition that causes mainly non-cancerous tumours to develop in different parts of a patient's body since early childhood.
Prof Sharfuddin also stressed on creating a movement to stimulate people for coming forward to increase the number of cadaveric transplantations.
"Shobnom Islam, the mother of Sara Islam, will be made the brand ambassador for the cadaveric transplantation activities of the BSMMU. If this can be implemented, the tendency of patients to go abroad for transplantations can be reduced notably," he added.
Prof Soyef Uddin Ahmod, pro-VC, Prof Habibur Rahman Dulal, proctor and renal transplant surgeon, and Swapan Kumar Topadar, registrar of BSMMU, were present at the press conference among others.