Nat'l Polls '14, '18: 'Pressure of controversy' on EC: CEC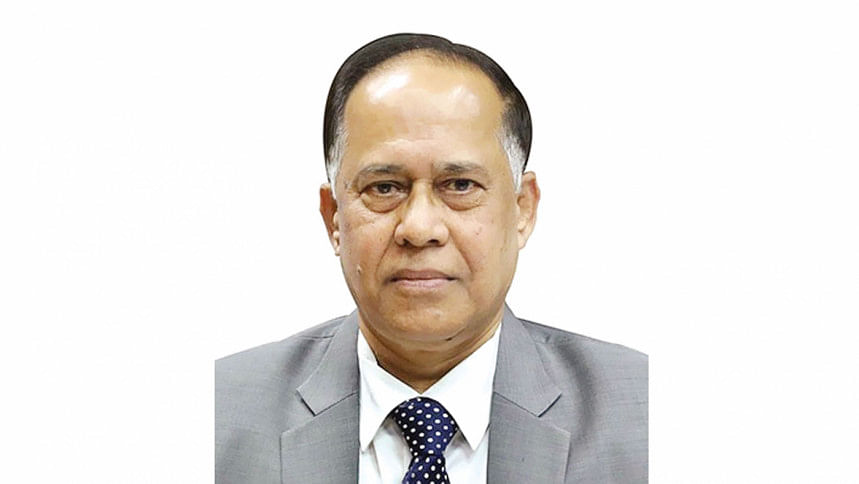 The Election Commission faces pressure from controversies and complaints over the 2014 and 2018 elections, Chief Election Commissioner Kazi Habibul Awal said yesterday.
In such a situation, the commission wants to take up the challenge of holding the upcoming national election in a free, and fair manner, the CEC said while inaugurating a training workshop for upazila nirbahi officers and election officials at the Electoral Training Institute in the capital's Agargaon.
He said, "The election we are going to conduct has a special aspect, which is that the rate of complaints and controversies is excessive. The pressure stemming from 2014 and 2018 is on us ... they [allegations] could be true or false, but we are not going into that."
Awal said there can be various types of debates and criticisms about the elections. It happened in the past. Such controversies and debates will also be found while going through the election history of the last 50, 60, or 70 years. Even the elections during the British era have had some controversies. Maybe the magnitude of controversy was low then, he said.
The BNP did not take part in the 2014 polls and 153 candidates were elected unopposed.
Over the 11th parliamentary election, held in 2018, there are allegations that the ballot boxes were stuffed the night before election day.
While addressing the UNOs, the CEC said, "The responsibility that will be given to you must be carried out strictly. We will seriously monitor the matter by collecting information from different sources. We will try to know how you are performing your duties.
"There is a perception ... we cannot be trusted, the government cannot be trusted, and elections are not held in an acceptable manner. We want to accept this challenge that the elections under us will be free, fair, and transparent."