A milestone in sewage treatment
PM to inaugurate South Asia's largest single STP today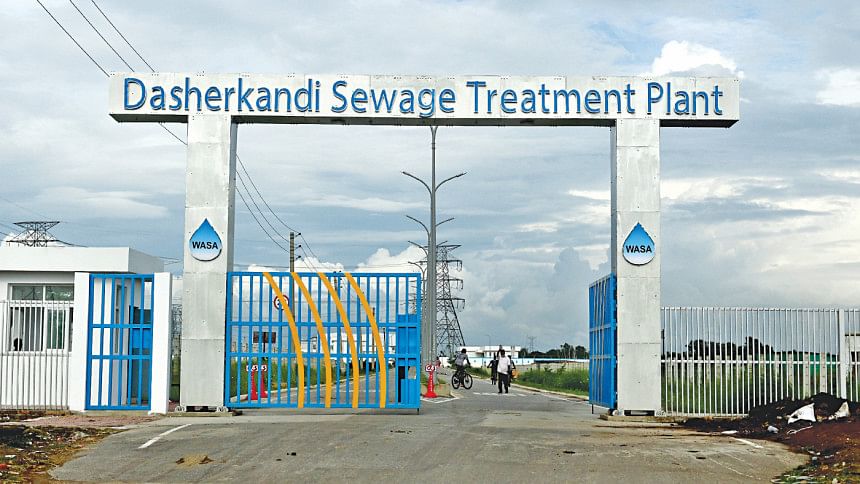 Prime Minister Sheikh Hasina is set to inaugurate the recently completed modern and environment-friendly Dasherkandi Sewage Treatment Plant (STP) in Dhaka today, the largest of its  kind in South Asia.
The Dasherkandi Sewage Treatment Plant is the first modern STP and also the first modern sludge drying-incinerator in Bangladesh as well as the largest single sewage treatment plant in South Asia.
Having the capacity to treat 500 million litres of sewage, the modern plant will play an enormous role in preventing environment pollution and improving the water quality of Balu and Shitalakkhya rivers, Rampura canal and other water bodies.
The plant was constructed on the east of Aftabnagar area, reports UNB.
In the plant, some 45 tonnes of fly ash will be generated from sewage sludge a day, which can be used as raw materials in cement factories.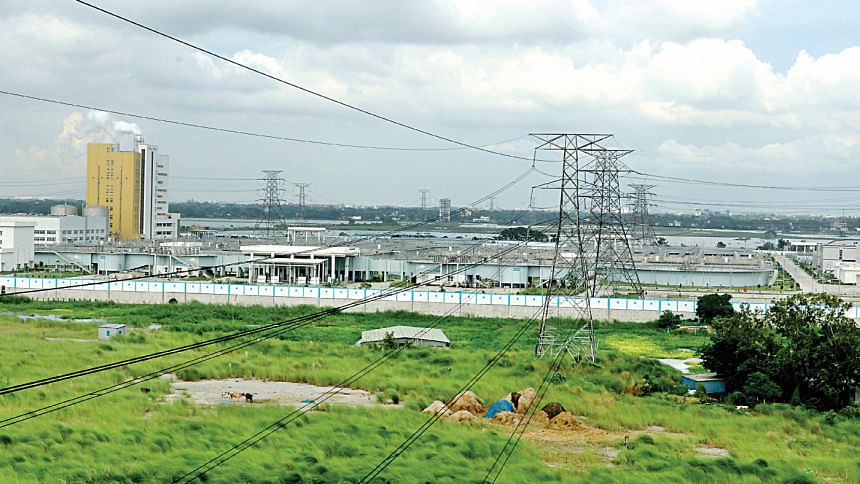 The Dasherkandi STP will treat sewage coming from a number of the city's areas, including Tejgaon, Niketan, Badda, Banani, Gulshan (part), Banani, Ramna, Eskaton, Nayatola, Moghbazar, Wireless, Mouchak, Outer Circular Road, Mohanagar Housing, Hatirjheel, Kalabagan and Dhanmondi (part).
The plant will be able to treat 20-25 percent of the 2,000 million litre sewage generated in Dhaka.
The plant was constructed as part of a master plan taken up by Wasa to construct five STPs to treat 100 percent of the sewage generated in Dhaka, in a modern and environment-friendly way, said Dhaka WASA Managing Director Taqsem A Khan on Tuesday.
"The plant is modern and environment-friendly. The quality of water treated in the plant is good enough," he said. 
Taqsem said four other modern sewage treatment plants will be constructed in Pagla, Rayerbazar, Uttara and Mirpur aiming to gain the capacity to treat 100 percent sewage of Dhaka by 2030.
He said the prime minister will also lay the foundation stone of Pagla sewage treatment plant by renovating the existing one.
When the Pagla sewage treatment plant is completed, some 40 percent of sewage generated in Dhaka can be treated, he added.
The Dasherkandi STP was implemented on 62 acres of land at the cost of Tk 3,482 crore. Of the cost, Tk 1,106.42 crore came from the government's fund, while Tk 10 crore from Dhaka Wasa, and Tk 2,366 crore from EXIM Bank of China.
The work of the China-funded project started on July 1, 2018. The operation and management of the plant will be run by its contractor, HydroChina Corporation, for one year.
According to the project, a waste lifting station on the west side of Rampura bridge, a five-kilometre trunk sewer line from Rampura to Aftabnagar and Dasherkandi plant and the main treatment plant at Dasherkandi were constructed.