Road to Freedom: This Day in Bangladesh Liberation War History
Kissinger's Pakistan visit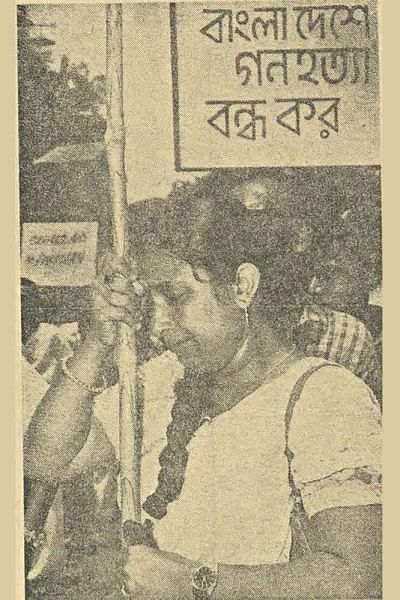 July 9, 1971
KISSINGER CALLS ON YAHYA
Henry Kissinger, US President Richard Nixon's national security adviser, met privately with Pakistan President Yahya Khan on July 8, 1971. In a memorandum, prepared for President Richard Nixon on July 9, 1971, Kissinger wrote, "In my conversation with President Yahya …we discussed possible approaches to the present problem, including the possibility of appointing new civil authority in East Pakistan to coordinate an energetic program for the return of refugees. I urged this and he said he would consider it and would discuss it further with me in our next talk."
In his memoirs, Kissinger summarised his conversation with Yahya as follows: "I had several conversations with President Yahya and Foreign Secretary Sultan Khan. I urged them to put forward a comprehensive proposal to encourage refugees to return home and to deny India a pretext for going to war. I urged Yahya and his associates to go a step further in the internationalization of relief by admitting the United Nations to supervise its distribution. And I recommended the early appointment of a civilian governor for East Pakistan. Yahya promised to consider these suggestions. But fundamentally he was oblivious to his perils and unprepared to face necessities. He and his colleagues did not feel that India was planning war; if so, they were convinced that they would win. When I asked as tactfully as I could about the Indian advantage in numbers and equipment, Yahya and his colleagues answered with bravado about the historic superiority of Moslem fighters." (White House Years, p. 861)
In his meeting with Sultan Khan, Kissinger emphasised the importance of attempting to defuse the issue over the next few months. One way to do this, Kissinger suggested, might be to try to separate as much as possible, at least in international eyes, the refugee issue from the issue of rebuilding the political structure of East Pakistan. If this were to be tried, it would seem important for Pakistan to put together a collection of major steps in one package designed to have important impact both on the refugees and on the world community and perhaps to internationalise the effort.
On July 9, 1971, Kissinger had lunch with Gen Abdul Hamid Khan, chief of staff of the Pakistani army. Kissinger was said to have discussed with the general the curtailment of United States' military aid to Pakistan after war erupted in East Pakistan in March.
NO POLITICAL COOPERATION WITH PINDI
No political leader in East Pakistan was prepared to share responsibility at the political level with the military rulers of West Pakistan. This was disclosed by Khawaja Mohammed Safdar, secretary general of the West Punjab unit of Council Muslim League, who returned to Lahore after a tour of East Pakistan. He added, "It was the unanimous opinion of the leaders of the Muslim League, the Pakistan Democratic Party and other political parties that they were prepared to assist the government only in economic rehabilitation of East Pakistan."
BANGLADESH GOVT APPOINTS CAMP OFFICERS
The Government of Bangladesh appointed camp assistants for different refugee camps in West Bengal to look after the refugee families. The zonal administrator of north western zone of the Bangladesh government was the appointing authority. The salaries of the camp officers were met by the Bangladesh government.
Shamsuddoza Sajen is a journalist and researcher. He can be contacted at [email protected]