Continue supporting Bangladesh to make smooth LDC graduation: Law minister urges EU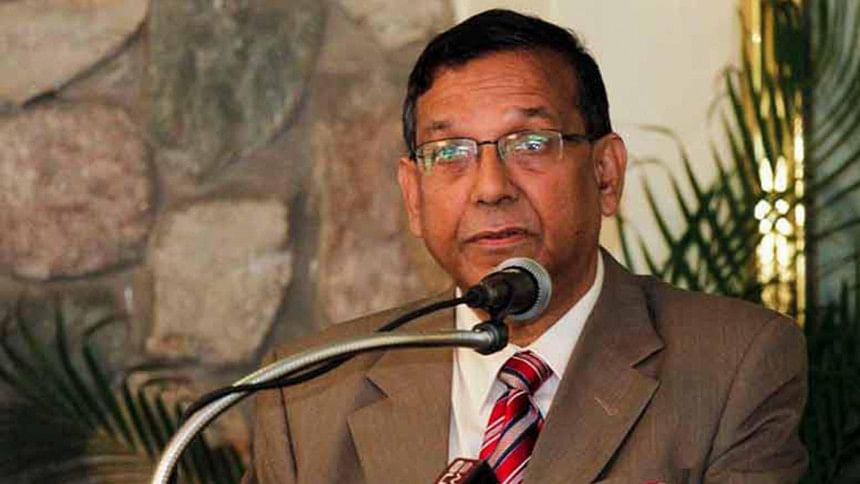 Bangladesh has sought European Union's constant support to make its graduation smooth and sustainable from Least Developed Country (LDC) status, said Law Minister Anisul Huq today (May 9, 2022).
"Bangladesh stands grateful for Team Europe's donation of vaccines for addressing the Covid-19 pandemic and mobilising finances for vaccine procurement and livelihood support. In a similar vein, we look forward to the EU's continued support to make our LDC graduation smooth and sustainable," he said at a programme as guest of honour marking the Europe Day, 2022.
The EU delegation to Bangladesh hosted the programme at Le Meridien Hotel, Dhaka, this evening.
EU Head of Delegation Ambassador Charles Whiteley presided over the function.
"We are pleased to witness the gradual transformation of our bilateral relations beyond the traditional spheres to embrace emerging issues like climate change, circular economy, connectivity, sound human mobility, maritime security and space technologies,"said Anisul
"Our time-tested partnership with the EU is indeed poised to enter into the phase of strategic engagements, in tune with the EU's renewed cooperation approach to the Indo-Pacific," said the minister.
Anisul Huq said the underlying basis of Bangladesh's ties with the EU lies in the shared commitment to the international rule of law and Bangladesh has always found it comfortable to work with the EU in advancing the mutual priorities in a consensus-driven manner.