Building's design: Rajuk doesn't know whether it was approved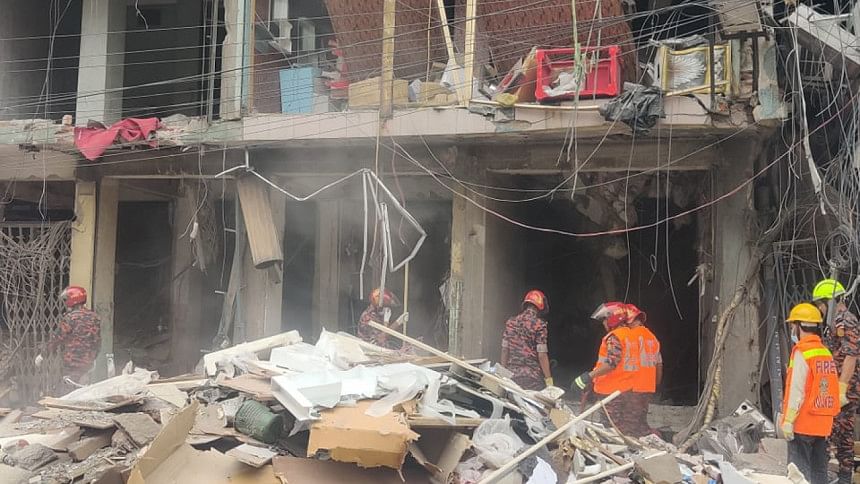 Rajdhani Unnayan Kartripakkha still doesn't know whether the seven-storey building in which an explosion on Tuesday claimed 22 lives was constructed as per the approved design. 
The Detective Branch of police obtained copies of two designs from the owners: the one from 1983 mentions that it is a five-storey commercial building, but the other document, which is likely to be the revised design, is illegible.
The revised design might have mentioned that it is a seven-storey building, but officials do not know that for sure. 
Hamidul Islam, director (Zone-05) at Rajuk, said the technical committee was looking for the documents and a possible revised design to be able to say whether the design was followed during construction.
An official, requesting anonymity, said Rajuk lost around 10,000 documents to a termite infestation in 2003. The files of the ill-fated building could be among those.
Preferring not to be named, a DB officer who is in the team searching for the documents in Rajuk, said construction work did not start until 1990 even though the original design was approved in 1983. Besides, the construction was done in various phases.
Tonmoy Das, member (development control) at Rajuk, told The Daily Star that the building's current holding number was 180/1 and its original holding number was different.
"Now we are looking for owners and documents of the nearby buildings to determine the old holding number with which we will search the documents," he said.
The owner of this building has died and his sons cannot say anything about the documents, he said, adding that their mother was too old to remember anything about the documents.
Rajuk formed a committee convened by Maj (retd) Shamsuddin Ahmed Chowdhury to decide the fate of the building.
Shamsuddin said the explosion damaged nine of the 24 columns and the structure needed to be stabilised first.
"The committee will conduct a detailed assessment from an engineering perspective by Friday. After that, we will decide whether the building should be retrofitted or demolished," he said.