Access to healthcare for youths, now easier than ever
Health ministry launches online platforms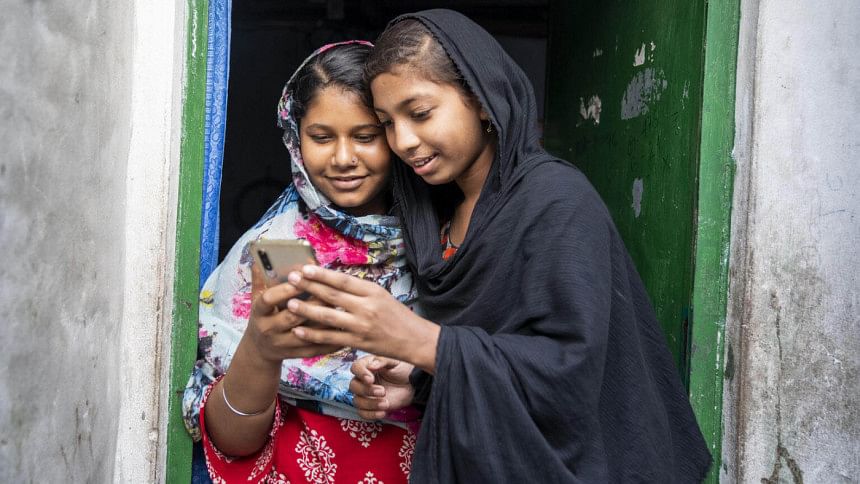 Adolescents and youths in Bangladesh will now be able to easily access health information and services through the new online platforms  launched at a conference yesterday.
In the conference held at the  capital's Bangabandhu International Conference Center, the health  ministry, with support from Unicef and the Sweden embassy, launched a  website and a mobile application to increase awareness and ensure easy  access to physical and mental health information and services for  adolescents.
Speaking at the programme, Saiful Hassan Badal,  secretary of the Medical Education and Family Welfare Division, said,  "There are over 3.6 crore adolescents in Bangladesh, who face multiple  social barriers to accessing essential information and services related  to health care. We have to ensure their easy access to these services  from our end."
"Over 70 percent of adolescent girls don't have  accurate information about menstruation, which we need to provide to  them," said Md Shahjahan, director general of National Institute of  Population Research and Training.
Attending as chief guest, Health  Minister Zahid Maleque said, "Today's youths are the policymakers of  tomorrow's Bangladesh. They are our assets, our future. So we must work  on empowering them and addressing their age-specific needs."
He said, "The launch of these platforms represents  such commitment, which will also strengthen adolescent-friendly health  services in Bangladesh."
Sheldon Yett, Unicef representative to  Bangladesh, said, "Adolescence is a transformative period when teenagers  are exposed not only to a new sense of independence but also new  challenges. They need easy access to information, skills and services  for risk reduction and growth."
He  said the app will give them critical health-related information that  they may be too shy to ask their parents, peers or health professionals.
"These  platforms have the potential to improve the lives of many young girls  and boys in Bangladesh. We are delighted to be a part of this  initiative," said Ambassador of Sweden Alexandra Berg von Linde.
The  newly launched platforms include educational and gender-adapted  guidelines and courses on sexual and reproductive health and rights,  nutrition, violence, and physical and mental health.
The national adolescent health conference was jointly  organised by the Directorate General of Family Planning, Directorate  General of Health Services and supported by the Embassy of Sweden and  Unicef.