118 Bangladeshis detained in Malaysia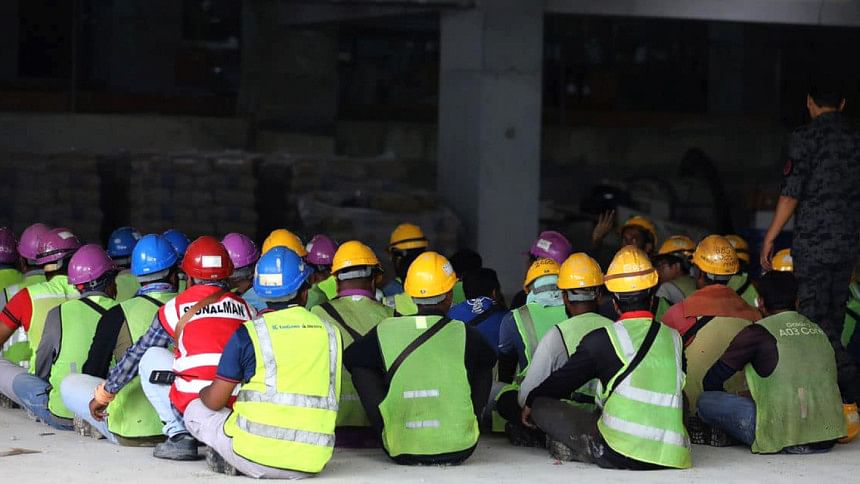 Law enforcement agencies of Malaysia have detained 162 migrant construction workers, including 118 Bangladeshis.
The migrants were detained during an integrated operation by various law enforcement agencies, including DBKL, at a construction site in Jalan Bukit Kiara in the capital Kuala Lumpur on May 25.
DBKL on May 26 said in a statement on its Facebook page that 162 construction workers were detained for not having any valid documents. Of the detainees, 118 are from Bangladesh, 23 from Myanmar, 11 from Indonesia and 10 from Pakistan.
Royal Malaysian Police, Construction Industry Development Board, Fire and Rescue Department, Solid Waste Management and Public Cleansing Corporation, Department of Occupational Safety and Health Malaysia and Immigration Department participated in the operation conducted by DBKL.
DBKL said the drive will continue to detain illegal immigrants across the Federal Territory of Kuala Lumpur as per parliamentary constituencies.