Momen calls on developed countries for climate compensation to vulnerable nations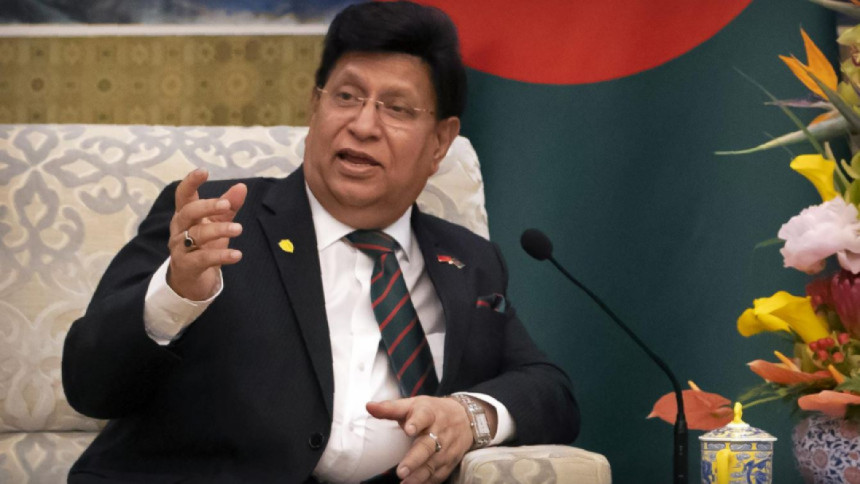 Foreign Minister AK Abdul Momen has called on developed countries - responsible for the highest rates of global carbon emissions - to pay compensation to poorer nations for the loss and damage caused by climate change.
"It is fair and just for these bigger countries to pay compensation because they are the ones that abuse the resources and spoil planet Earth," he told ITV News in an exclusive interview during his visit to the UK.
Speaking ahead of the much-anticipated climate summit COP26, scheduled to take place in Glasgow in November, Momen said "This is an existential problem for Bangladesh. The climate change issue is not a national issue, not a regional issue, it is a global issue, and we all have to work together in collaboration and partnership to save this planet."
Bangladesh is currently presiding over the Climate Vulnerable Forum (CVF), a global partnership of 48 countries disproportionately impacted by the consequences of global warming. The group was formed partly to hold industrialised countries to account for their contributions towards climate change.
The foreign minister explained that CVF, under the leadership of Bangladesh Prime Minister Sheikh Hasina, will be pushing for many policy commitments at the UN Climate Summit, which is now less than two months away.
These include endorsing commitments of reaching the 1.5C warming limit by 2030 as set out in the Paris agreement in 2015 and lobbying wealthy countries to honor their climate finance promise of investing $100 billion per year from 2020-2025 to assist climate-vulnerable countries.
The issue of "loss and damage" will be high on the agenda for the CVF at the Summit.