Stone-like object thrown at metro rail; window damaged
None were injured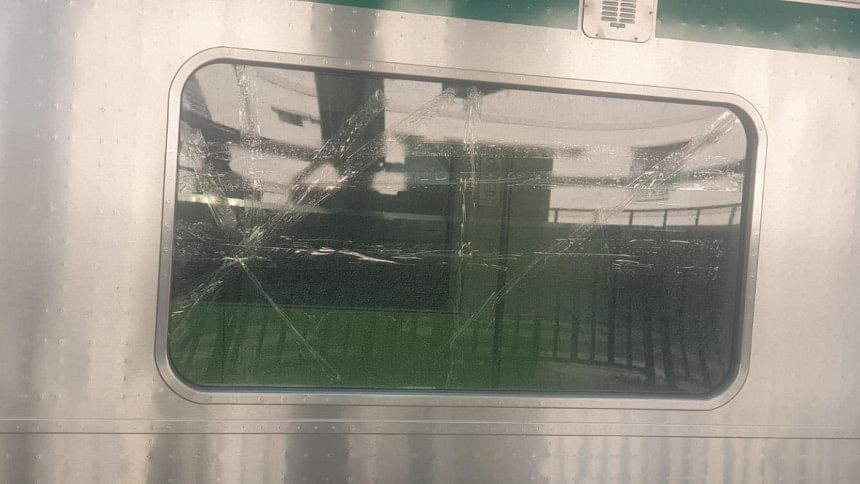 A glass window of a metro rail was damaged after a stone-like object hit a running train yesterday.
Mahfuzur Rahman, a manager of Dhaka Mass Transit Company Ltd, which operates the metro rail, said the incident took place near Kazipara Station between 10:30am and 11:00am yesterday.
He said no passenger was injured as the glass window of the train did not fall apart. Japanese people involved in the project were working to fix the glass, he said.
Following their complaint, police visited the spot yesterday, he added.
Talking to The Daily Star today, Hafizur Rahman, officer-in-charge of Kafrul Police Station, said none was arrested in connection with the incident so far.
A case was under process in this regard, he said.