Runaway boy in plane: Caab withdraws 10 officials, opens probe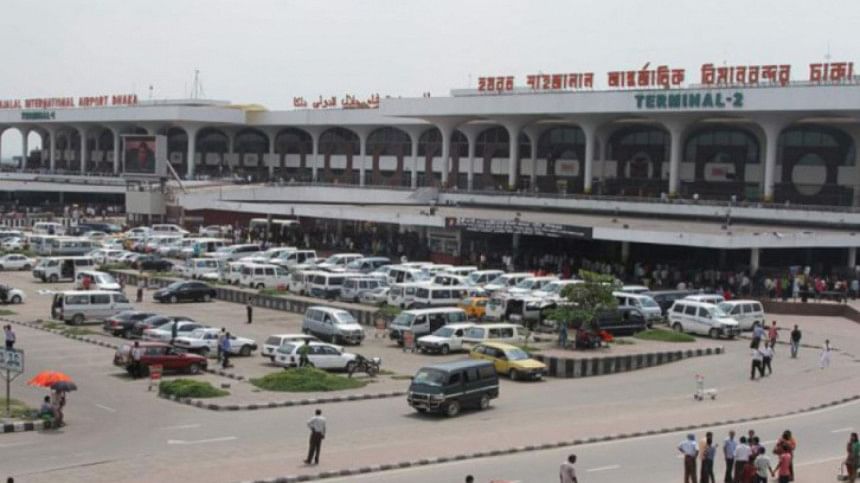 Civil Aviation Authority of Bangladesh has withdrawn 10 officials after a 12-year-old boy managed to board a plane dodging all security at Hazrat Shahjalal International Airport early Tuesday.
A five-member probe body has also been formed to investigate the incident, Caab Chairman Air Vice Marshal M Mafidur Rahman said yesterday.
Group Captain Abu Saleh Mahmud Mannafi, member (security) of Caab, will lead the probe body and legal steps will be taken after getting the report, the Caab chief said.
The boy managed to evade all checks and board a Kuwait-bound plane at HSIA early Tuesday.
The runaway from a Gopalganj madrasa had no passport, ticket or boarding card. He was discovered only because he got on a completely sold-out flight.
He was later handed over to the Airport Police Station.
Caab in a press release yesterday said, "By giving false information and mixing with the groups of passengers … the boy managed to get inside the aircraft avoiding the attention of the duty staff. Such an incident at an important place like an airport is unexpected, undesirable, and sad."
Azizul Haque Mia, officer-in-charge of Airport Police Station, yesterday told The Daily Star that the boy was handed over to his uncle Md Yusuf who took him to his village in Gopalganj.
Yusuf told this newspaper that the fifth grader had run away at least five times before and even made another attempt yesterday after reaching Gopalganj.
According to sources, the child told investigators that he had tried to get into the airport several times before. He said he boarded the plane on Tuesday out of curiosity.