Noakhali temple attack: BNP leader Bulu's name comes up in arrestee's confession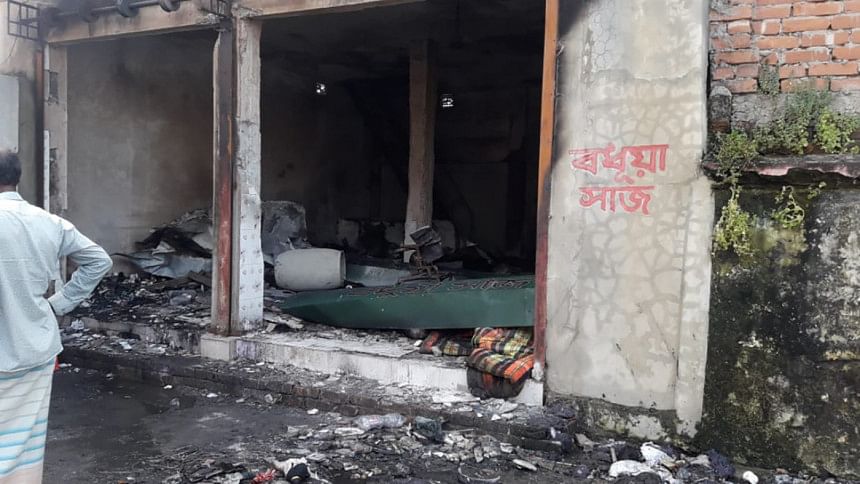 The involvement of BNP leader Barkat Ullah Bulu and 14 others has come up while recording a statement in court, in connection with the attack on Hindu temples, puja mandaps, shops, and houses in Choumohani of Begumganj in Noakhali.
Faisal Imam Kamal (39), joint convener of the district Swechhasebak Dal, a volunteer wing of BNP, gave the statement under Section 164 of the Code of Criminal Procedure (CrPC) before the Noakhali Chief Judicial Magistrate's Court yesterday.
Senior Judicial Magistrate Mohammad Saeedin Nahi recorded his confession.
Noakhali district Superintendent of Police (SP) Shahidul Islam revealed the matter at a press conference today.
When The Daily Star tried to contact BNP Central Committee Vice-Chairman and former Noakhali-3 MP Barkat Ullah Bulu over phone, he did not receive the call.
District BNP Secretary Advocate Abdur Rahman told The Daily Star, "Police are politically influenced and are harassing BNP leaders and activists. Almost every night, houses of BNP leaders and activists are raided."
SP Shahidul Islam said Faisal was arrested from Rajulyapur area of Begumganj upazila last Sunday.
He made various provocative posts on Facebook, said the SP. This was followed by communal violence in Choumohani. He has been identified as one of the instigators, he added.
A case was later filed against Faisal under the Digital Security Act with Begumganj Police Station.
After taking his deposition, the court sent Faisal back to the district jail.