A nightmare that won't stop at rape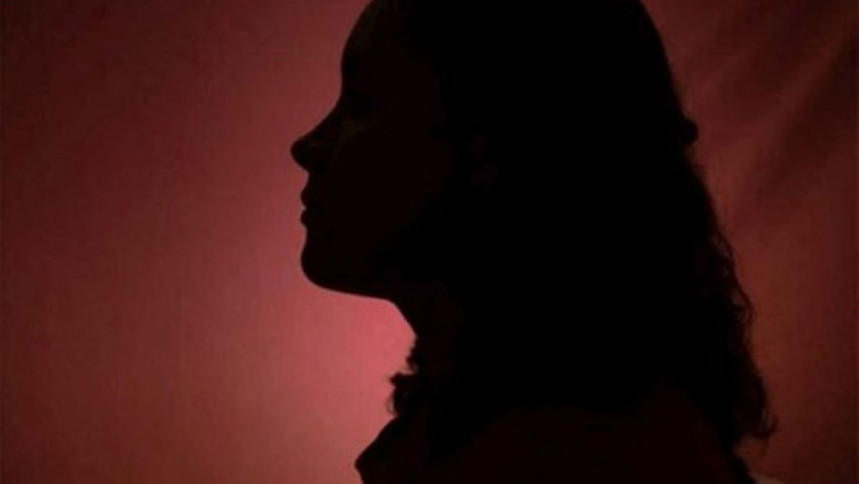 A victim of an alleged rape by a police officer has taken shelter in a government safehouse after the suspect, now on bail, allegedly threatened her with consequences for filing the case.
The suspect, Khairul Alam, is a sub-inspector of Sher-e-Bangla Nagar Police Station who allegedly raped the woman thrice in Gulshan last year.
The alleged incident happened just days after the woman went to the police station to seek protection from a man who would stalk her on her way to work.
The cop was arrested after an uphill battle by the victim and her mother to sue him, and is now out on bail after five months of imprisonment.
After coming out of jail, he allegedly visited the neigbourhood where the woman lives with her mother and asked locals about her whereabouts. 
SI Khairul dismissed the allegation as a "baseless lie".
On May 9, inside the courtroom of the Women and Children Repression Prevention Tribunal, Pinky (not real name) sat on a straight-back wooden bench.
Khairul stood right behind her -- the first time the two came to such close proximity since the alleged incident on August 30, 2021. His imposing presence seemed to unnerve the woman, who gripped the hands of her attendant from the safehouse.   
Khairul was seen crouching down to take a call on his mobile, unsettling the victim.
Taking phone calls is prohibited during court proceedings.
"My heart was racing the entire time," Pinky told this correspondent later.
The 22-year-old worked in a bakery and lived with her mother, a domestic worker.
According to the case documents, she had gone to the Sher-e-Bangla Police Station to file a general diary about a stalker.
"A man used to disturb me as I walked to work. One day I confronted him, and he hit me publicly in the street. He had also thrown my phone to the ground and broken it. So I decided to lodge a case," she told the magistrate as she took the stand.
"When I went to the police station, I met Khairul. I had never been to a police station before … so when he told me that he would handle the matter, I gave him my phone number and left," she said.
Later, she changed her mind about taking action against her harasser after the man promised not to stalk her, and she informed Khairul of her decision.
"But he [Khairul ] kept calling, asking me to meet him. I declined every time," she added.
According to the First Information Report, Pinky got a call from Khairul on August 30, at 7:30am in the morning.
"He told me I must go with him to meet a senior officer. I refused and said I have to go to work," Pinky told the magistrate.
Around 8:10am, as Pinky was walking to her workplace, Khairul intercepted her at Panthapath.
"He took me to a house in Gulshan," she told the court.
He then led her straight into a room, and took her phone straightaway, she said.
"He kept me there until 1:00pm and raped me thrice. I heard the zuhr azaan while in that room. He raped me, beat me up and in between, watched television," claimed Pinky to this correspondent.
He dropped her off at Panthapath again and asked her to keep quiet – but the girl told her mother anyway who decided to seek justice.
She and her mother went to the Sher-e-Bangla Police Station around 7:00pm the same day but were made to wait until 3:00am to file a case, claimed Pinky.
At the police station, several cops approached her mother and told her to settle the matter for Tk 4 lakh, she said.
To this proposal, her mother said, "I will not be paid off by a rapist."
Pinky could finally file a case at dawn when an additional deputy commissioner came to the police station. She took the cops to the spot at 6:00am, after spending a sleepless night at the station.
Khairul was arrested on August 31, 2021, and suspended from duty, said Jahangir Alam, officer-in-charge (investigation) of Sher-e-Bangla Nagar police.
After his release on bail on February 9 this year, Pinky took shelter at the safehouse out of fear of reprisals.
"I sent my daughter over to the safehouse because he [Khairul] kept hanging around. He even came to my neighbourhood last Saturday asking the locals if my daughter is back. My daughter had to quit her job, so now that income is gone too," said the mother.
A DNA test of Pinky, done within 48 hours of the alleged incident, found no evidence of semen -- but Pinky refutes this. "He raped me thrice."
At the hospital, the medical examiner took only one light swab and did not keep her clothes either, she said.
Usually, examiners take multiple swabs and also examine the victim's clothing for evidence.
Back at the courtroom, Khairul prodded his lawyer prior to cross examination, "Ask the girl why there is no DNA?"
After the hearing, Pinky and her mother reunited for a short while, before she had to return to the safehouse. Her mother fished out sweetmeats and Biryani and fed her with her own hands. Before she could finish, it was time for Pinky to go back to the safehouse.
"I want my daughter back. But for that, the culprit has to be punished," said the mother.