Man kills wife, children, turns himself in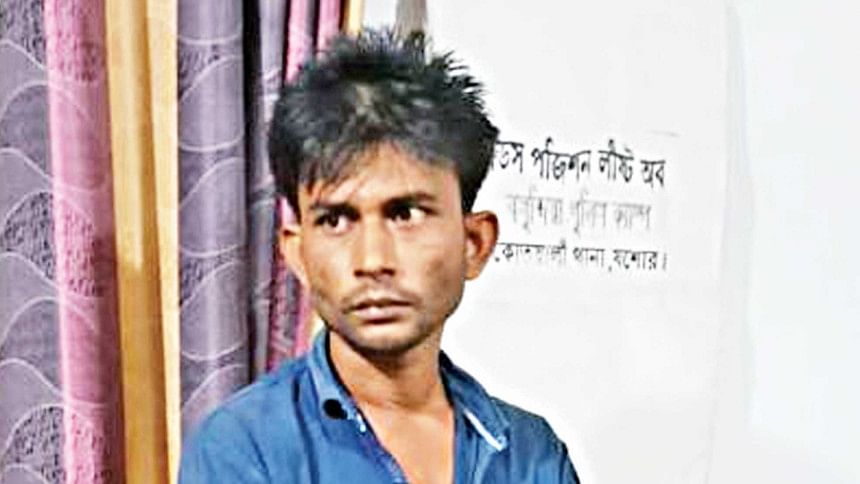 A man, who turned himself in to police after murdering his wife and children, was sent to jail through a Jashore court yesterday.
The accused Zahirul Islam Babu, 40, son of Mashiar Rahman Biswas, went to Abhaynagar Police Station after killing his wife Sabina Yasmin Bithi, 28, and his daughters nine-year-old Sumaiya Khatun, 9, and two-year-old Safia, on Friday night.
Police then recovered the three bodies from Chapatola Nagarghat village in the upazila the same night and filed a case against Zahirul.
AKM Shamim Hasan, officer-in-charge of Abhaynagar Police Station, "We are investigating to find the motive behind the triple-murder."
Sabina's father, Mujibur Rahman, said, "Zahirul married my daughter around 13 years ago. Since then, they would fight a lot."
Last month, Sabina went to her father's house with her children and were there till Friday afternoon, when Zahirul picked them up.
"That day, Sabina and Zahirul got into a fight again," Mujibur said. 
"Zahirul's father called me suddenly and told me that his son is being arrested. When I asked why, he told me to go to their house and see.
"When I went there, I saw my daughter and grandchildren dead."