DSA case: Kishore, six others indicted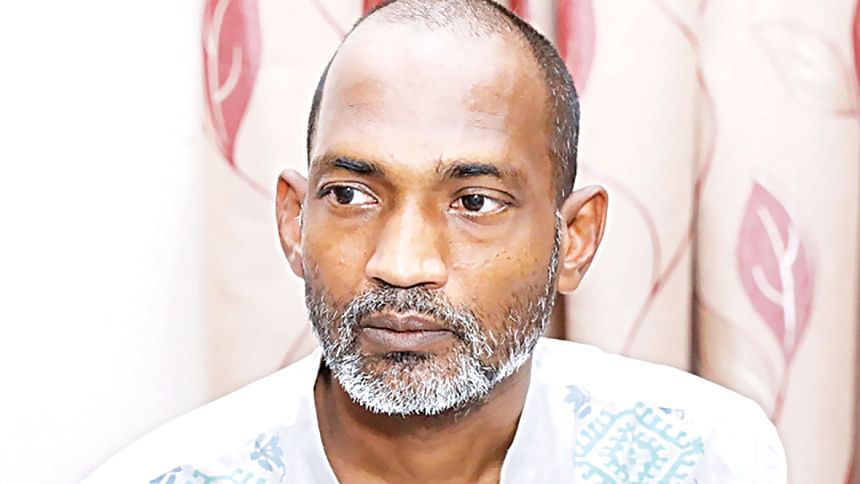 A Dhaka tribunal yesterday framed charges against cartoonist Ahmed Kabir Kishore and six others in a case filed under the Digital Security Act for anti-government activities and spreading rumours.
The six others are Hungary-based entrepreneur Zulkarnain Saer Khan alias Sami; Swedish-Bangladeshi journalist Tasneem Khalil, editor-in-chief of Netra News; Minhaj Mannan Emon, former director of Dhaka Stock Exchange; Didarul Islam, an activist; Ashik Imran; and Shapan Wahed.
Emon and Islam, now on bail, pleaded not guilty and demanded justice after Judge Mohammad Ash Sams Joglul Hossain of Dhaka Cyber Tribunal read out the charges.
Earlier in the day, the tribunal cancelled the bail of Kishore and issued an arrest warrant as he was absent at the court for two consecutive dates.
The tribunal also dismissed two petitions submitted for dropping the names of Minhaj and Didarul from the case.
The tribunal set April 7 to launch the trial in the case.
Among the accused, Sami, Tasneem, Ashik and Shapan are absconding.
On June 13 last year, Sub-inspector Afchhar Ahmed of the Counter-Terrorism and Transnational Crime unit of police submitted the supplementary charge sheet to the Chief Metropolitan Magistrate's Court of Dhaka.
Names of the late writer Mushtaq Ahmed, US-based journalist Shahed Alam; Germany-based bloggers Asif Mohiuddin and Philip Schuhmacher were dropped from the charge sheet.
Mushtaq died at Kashimpur High Security Jail on February 25 last year.
On May 6 of 2020, Rab Assistant Director Abu Bakar Siddique filed the case against 11 people with Ramna Police Station under the DSA.