'Derogatory remarks' on judge: Dinajpur mayor apologises to SC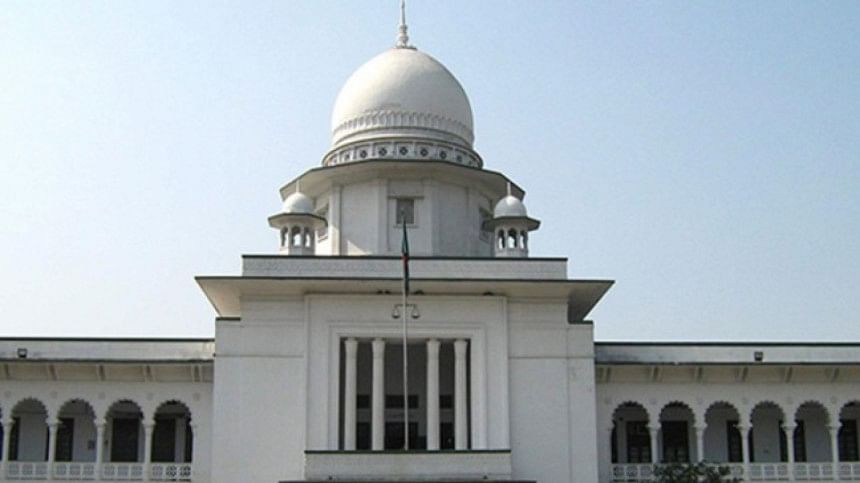 Dinajpur Municipality Mayor Syed Jahangir Alam today offered an unconditional apology to the Appellate Division of the Supreme Court for making derogatory comments about one of its judges.
Jahangir, also the assistant organising secretary (Rangpur division) of BNP's central committee, appeared before the Appellate Division bench, headed by Chief Justice Hasan Foez Siddique, in the morning in compliance with its August 17 summons order and offered the unconditional apology during hearing of a contempt of court petition.
The apex court, however, did not exonerate Jahangir from personal appearance before the court.
The SC bench fixed October 12 for further hearing of the petition and ordered Jahangir to appear before it at 9:00am on that day.
The Appellate Division on August 17 summoned Jahangir to appear before it today to explain his derogatory comments about its judge.
It also issued a contempt of court notice against Jahangir, asking him to explain as to why he should not be punished for the remarks.
The court passed the order after a petition was filed by four lawyers, seeking necessary directives over the issue.
Earlier, Jahangir made comments on a YouTube channel about Justice M Enayetur Rahim, a senior judge of the Appellate Division, centring a judgement in a case against BNP chairperson Khaleda.
After that, the four lawyers -- Mohammad Harun-Or-Rashid, Mahfuzur Rahman Roman, Md Moniruzzaman Rana and Shafique Raihan Shawon -- submitted the petition to the SC.
Later, the SC also directed Bangladesh Telecommunication Regulatory Commission chairman to immediately remove the video containing Jahangir's comments.
Lawyer Shah Monjurul Hoque appeared for the petitioners while Attorney General AM Amin Uddin represented the state and lawyer Md Ruhul Quddus Kazal stood for Jahangir during today's hearing.