Cybercrime
73pc victims stay mum: study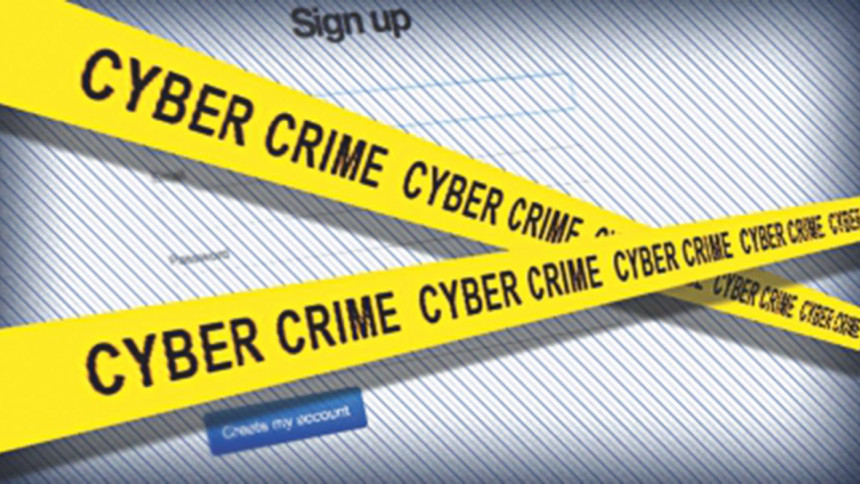 More than 73 percent victims of cybercrime do not seek legal assistance, and those who do, more than half of them found the support inadequate, said Cyber Crime Awareness Foundation.
Only 7 percent of the victims were provided with the support they hoped to get, it said in a report released yesterday.
The data is based on statements of 199 individuals who contacted the foundation after facing online harassment between February 15, 2021, and March 2, 2022, Kazi Mustafiz, president of the foundation, told a press conference at Crime Reporters' Association of Bangladesh in the capital.
According to the report, more than 80 percent of the respondents were aged between 18 and 30, 13.57 percent aged below 18, 5.03 percent aged 31-45, and less than one percent was over 45.
The participants said they were bullied, had received pornographic content, defamation threats, and intimidating messages via social media and the phone.
Monira Nazmi Jahan, research coordinator at the foundation, said incidents of hacking of social media and other online accounts were becoming common.
She added that about 15 percent of the individuals taking part in the study said they were defrauded while shopping online, and 23.79 percent said their online accounts were hacked.
The study further found that the number of female victims is comparatively smaller than that of male victims. Among women victims, only 11.06 percent approached law enforcement agencies, while 45.73 percent were reluctant to take any legal action.
Over 43.22 percent of the respondents were women and the rest were men.
Over 9 percent said they were harassed with personal photos or videos. The percentage was 7.69 in the report on the previous year. Harassment with photoshopped images was 6.93 percent, up from 5.85 percent.
Sultana Ishrat Jahan, additional deputy commissioner of Dhaka Metropolitan Police, urged people to contact the police if they felt that they were victims of cybercrime.
Other speakers said creating awareness about cybercrime was key to fight the crime.