7 ex-officials of Sonali Bank, 2 others get 17 years jail for embezzling Tk 27.50 lakh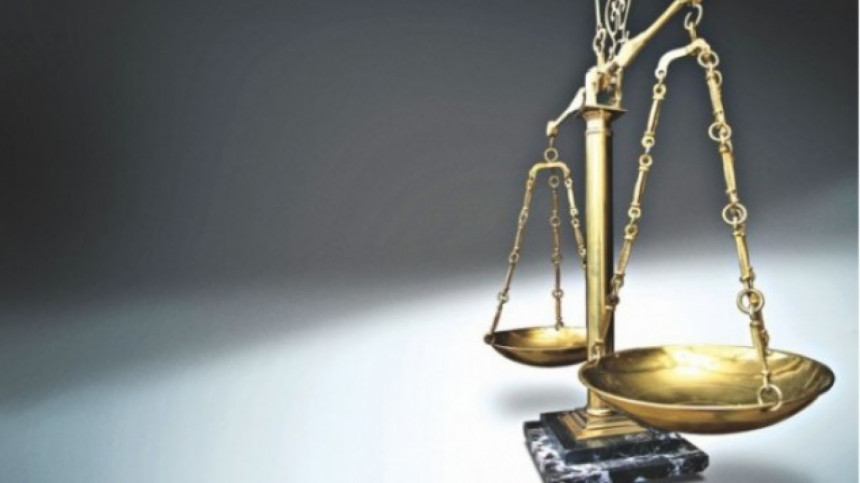 A Dhaka court today sentenced nine people, including seven former officials of Sonali Bank Limited, to 17 years' jail in a case filed over embezzling Tk 27.50 lakh.
The convicts are Sonali Bank's former managing director Humayun Kabir, deputy managing director Mainul Haque, general manager Noni Gopal Nath, deputy general managers Sheikh Altaf Hossain and Sofiz Uddin Ahmed, and assistant general managers Saiful Hasan and Kamrul Hossain Khan.
Two other convicts are Saiful Islam Raza, managing director of Paragon Knit Composite Ltd, a sister concern of Hallmark Group, and one of its directors Abdullah Al Mamun.
Judge Mohammad Iqbal Hossain of the Special Judge's Court-5 of Dhaka handed down the sentence in presence of five of the convicts in the case.
During the judgment, Mainul, Altaf, Sofiz Uddin and Kamrul were present at the court while five others, including Humayun were absent.
The judge fined them Tk 27.50 lakh which they will have to pay proportionately.
The punishment of fugitives will be effective from the day of their arrest or surrender, the judge said in his judgment.
Soon after the verdict, the judge cancelled bail of four convicts, now on bail, and sent them to Dhaka Central Jail in Keraniganj with conviction warrant.
According to the prosecution, it was alleged that the accused, in collusion with each other, misappropriated Tk 27,50,681 of Sonali Bank through forgery.
Following the incident, ACC Deputy Assistant Director Mujibur Rahman filed a case against Humayun Kabir and eight others with Ramna Police Station on January 1, 2013.
After an investigation into the matter, ACC Assistant Director Moshiur Rahman and also the investigation officer, submitted a charge sheet against them.