2 Rohingyas shot dead at Ukhiya camp, say police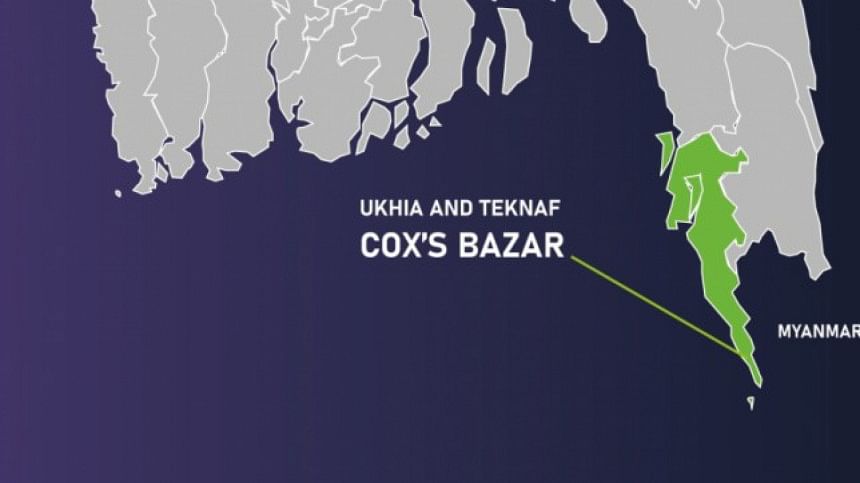 Two Rohingyas were killed in a gunfight between Armed Police Battalion members and Rohingyas last night in Ukhia camp in Cox's Bazar, said police.
Weapons and bullets were recovered from the scene, they added.
The deceased were identified as Salim Ullah, 33, a resident of B-28 block of Balukhali-East Rohingya camp. The identity of the other deceased was not known, reports our Cox's Bazar correspondent quoting Sheikh Mohammad Ali, officer-in-charge of Ukhia Police Station.
"The incident took place between block B-62 and block B-49 of Balukhali-8 East Rohingya camp under Ukhia upazila last night," said the OC.
Quoting the Armed Police Battalion, the OC said a team of APBn raided the area after receiving information that 40-50 armed men had gathered to kill Mohammad Rafiq -- chief community leader of Balukhali East Rohingya camp.
"When the APBn members reached the spot, the armed men started firing at them. APBn members also fired back in self-defense. Two Rohingya men were killed on the spot after being hit by bullets fired from Rohingya men's side," the OC said quoting APBn.
Police recovered a locally-made gun and 70 bullets from the spot. They are conducting raids to identify and arrest those involved in the incident, the OC said, adding that the bodies were sent to Cox's Bazar Sadar Hospital morgue for autopsy this morning.
Efforts are on to identify the deceased and others who managed to flee, he said.