2 lakh yaba pills recovered in Teknaf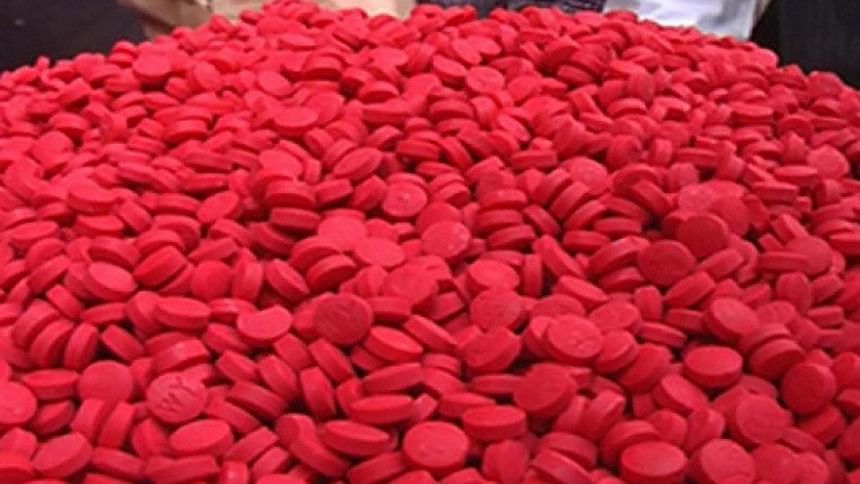 The BGB recovered two lakh yaba pills from the banks of Naf river in Cox's Bazar's Teknaf upazila on Friday night.
Lt Col Sheikh Khalid Mohammad Iftekhar, commander of Teknaf BGB Battalion-2, said, "Acting on a tip off that a large shipment was being smuggled into Bangladesh from Myanmar at the Shashmanghat area, a BGB team conducted a raid and noticed a boat with around four people coming ashore," the commander said.
"As they tried to flee the area after reaching, a BGB man fired blank shots to stop them. They fired back and managed to flee but they left behind a sack with two lakh pills."