Sitakunda Blast: 'life engulfed by uncertainty'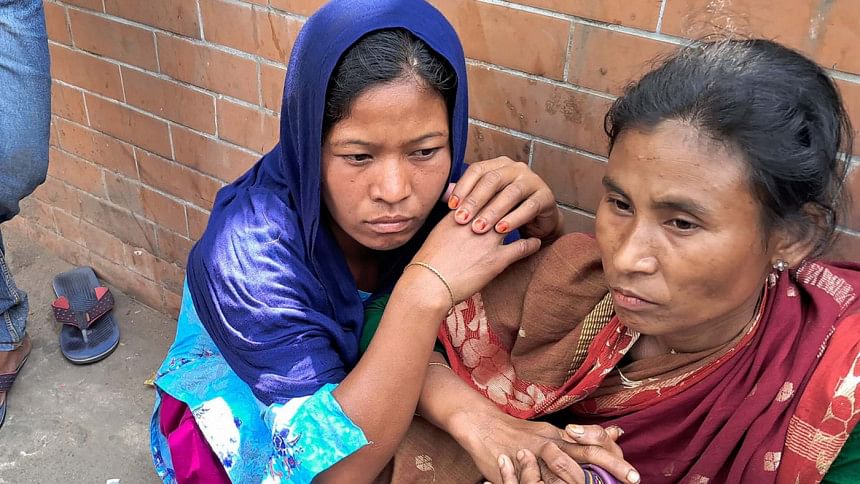 Selim Richil was the only earning member of his four-member family.
Hailing from Netrakona, Selim worked at the filling section of Seema Oxygen Plant in Sitakunda, Chattogram.
He was among the six people who were killed in an explosion at the plant yesterday afternoon. Selim passed away at Chittagong Medical College Hospital.
The family members came to the hospital and identified his body today.
This correspondent met Lily Marak, wife of Selim, at the hospital. She was sitting in front of the emergency department.
She did not want to speak to this correspondent. In fact, she did not want to speak to anyone there. She just kept staring at the wall in front of her. Maybe, she was thinking of her two children and what will happen to them.
According to Lily's relatives, Selim and Lily got married six years ago. Her father is a tea garden worker.
They used to live at Neptune tea garden in Fatickchhari while Selim lived in a mess in Sitakunda, said Jharna Rema, one of their relatives. "She will have to work at the tea garden now to survive."
The local administration has given compensation of Tk 25,000 each of the six deceased families.