More human remains found in Ctg depot fire wreckage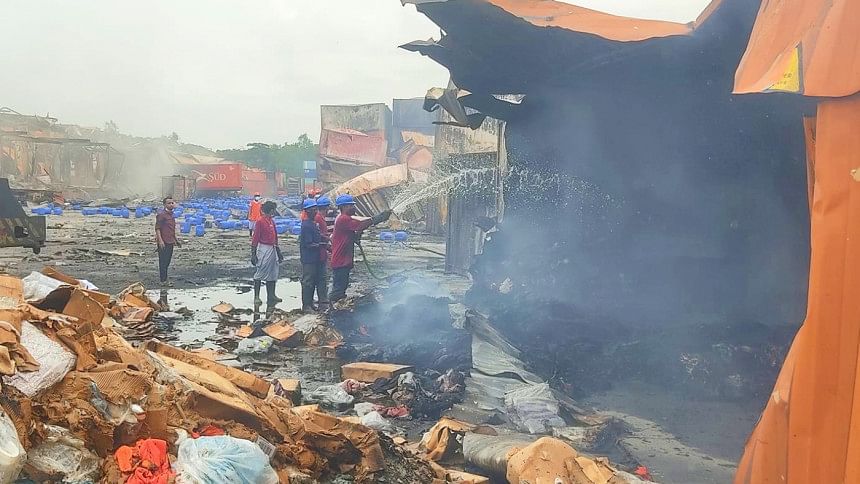 Police recovered more human remains under the debris of BM Container Depot today in Chattogram's Sitakunda, 10 days after the blast that claimed 47 lives so far.
The remains were sent to Chattogram Medical College Hospital morgue after taking DNA samples, our Chattogram staff correspondent reports quoting Additional Superintendent of Police Sitakunda Circle Md Ashraful Karim.
ASP Ashraful told The Daily Star, "The human remains were found when a police team and CID were working inside the depot around 12pm."
"Remains of human hand and toe were found near the east side of the accident site," Inspector (Investigation) Sumon Banik of Sitakunda Police Station newspaper.
A team of police has been deployed at the depot round the clock, he added.
A fire broke out at BM Container Depot in Chattogram on June 4.
Investigators said the container depot had stored at least 27 containers full of Hydrogen Peroxide which led to deadly blasts costing 47, including 10 firefighters.