'I want to commit suicide, but can't leave my mother alone'
Afghan woman entrepreneur tells horrific tale of Taliban rule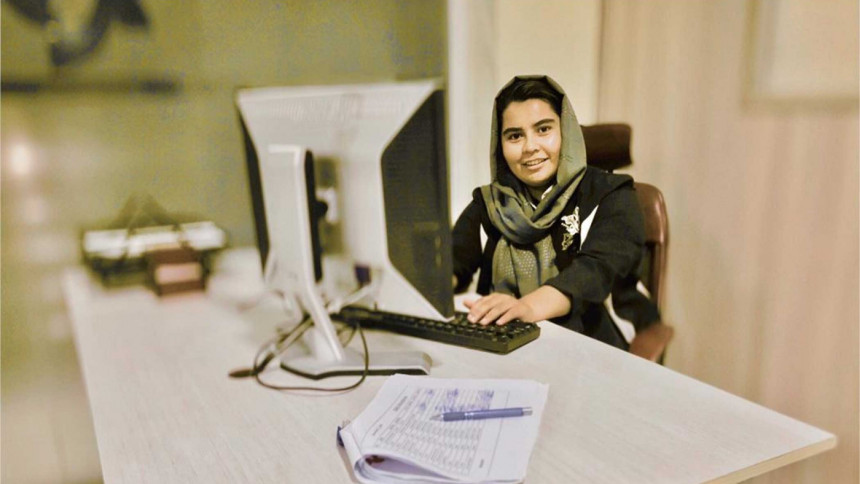 Since Taliban came to power in Afghanistan, Nargis Nayeel Sadat, 22, a business entrepreneur and women activist based in Kabul, is on the run along with her mother to save their lives after a Taliban court found her guilty. 
Her fault was she helped Afghan women to become independent through small businesses.
Nargis was helping them to export dry fruits and saffron from Afghanistan to UK for the last five years through her organisation, the Kabul Business development Club (KBDC). 
That changed overnight when the Taliban returned to power in Kabul on August 15. Nargis lost everything -- her office, job, business, house and even her freedom.
The Taliban have offered a pledge of reconciliation, vowing no revenge against opponents and to respect women's rights -- but so far, almost none of them have been materialised. 
The strict restrictions the Taliban have imposed on women have already destroyed hundreds of working women's lives and dreams. Despite the promises, under many pretences, women are being barred from jobs, education, and even moving outside alone, rekindling the fear that the promises were mere lip-services.
Recalling the nightmare that followed the same day of the Taliban takeover, she said the Taliban stormed into her office and destroyed everything.
Nargis claimed the charge against her was framed by "a terrorist group" of the Haqqani network, who complained that she had helped the national security agencies of the previous regime to catch them [Haqqani insurgents] one and a half months ago.
"Now they are freed from jail and taking revenge against me," she said.
"A Taliban court convicted me in a framed case, fined 4 lakh Afghanis. A Taliban judge (Mullah) fined the amount and ordered the seizure of our home."
"The Taliban court has given me only 20 days to pay the money but I don't even have 10 Afghanis now to buy bread. Some time we fast as we have nothing to eat," Nargis said.
But her ordeal didn't stop there. She claims the judge has given her a marriage proposal and promised that everything will be alright if she agrees. 
"If I marry him, the court will release me from the charge," Nargis told The Daily Star a couple of days ago.
Nargis said her troubles are also linked to the fact that she worked as a secretary and women rights counsellor in a consultant group of the then Ghani-led government.
Despite a general amnesty, she claims, the Taliban is now looking for people who helped the US-back government and worked for foreign embassies and NGOs.
Nargis claimed some of her other colleagues are facing harsher punishments.
"I have lost everything because of Taliban. In 2016 Taliban killed my father in an attack near the Torkham border when I was only a 9th grader. As I have no siblings, I had to start earning since then," Nargis told this correspondent from an undisclosed location.
"In last 20 years, I have seen success of many Afghan women," she said referring to the post-Taliban period.
"Women set up gyms, owned clothing brands, were doing jobs and started their own business enterprises. I grew up seeing their progress but after the Taliban takeover we were forced back to the square one. We find ourselves again confined within the four walls," Nargis lamented.
Nargis, who won two national awards in 2015 and 2016 by the National Empowerment for democracy (NED), sees no hope for the future.
"I want to commit suicide but I can't leave my mother alone," said a distraught Nargis.