Sonia, Rahul Gandhi summoned for questioning in money laundering case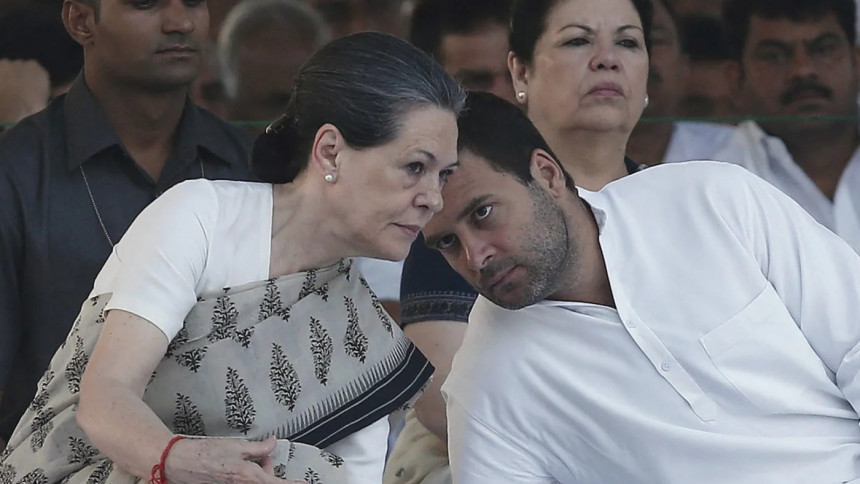 India's Enforcement Directorate (ED) today summoned opposition Congress party president Sonia Gandhi and her son, lawmaker Rahul Gandhi, for questioning in a money laundering case linked to the National Herald newspaper, officials said.
The case was registered recently to probe alleged financial irregularities in the party-promoted company Young Indian which owns the newspaper, reports our New Delhi correspondent.
It is published by Associated Journals Limited (AJL).
The agency, the ED officials said, wants to record the statements of Sonia and Rahul Gandhi under criminal sections of the Prevention of Money Laundering Act (PMLA).
Sonia Gandhi has been asked to appear before the ED on June 8. However, Rahul Gandhi was told to be present before June 8, sources said.
The ED had recently questioned senior Congress leaders Mallikarjun Kharge and Pawan Bansal as part of the investigation.
The National Herald case pertains to the alleged misappropriation of assets of more than Rs 2,000 crore in an equity transaction, said Congress leader and senior advocate Abhishek Manu Singhvi, adding that all companies improve their balance sheets by turning loans into equities.
Following the summon, Singhvi also told a press conference in New Delhi that Sonia Gandhi would comply with the ED summons and "Rahul Gandhi will go if he is here or he may seek a fresh date."
The questioning of the senior Congress leaders and the Gandhis is part of the ED's investigation to understand the share-holding pattern, financial transactions and role of the promoters of Young Indian and AJL, officials said.
Sonia Gandhi and Rahul Gandhi, are among the promoters and shareholders of Young Indian.