India to export five lakh tonnes of wheat to Bangladesh
Development comes amid Delhi's ban on export of the grain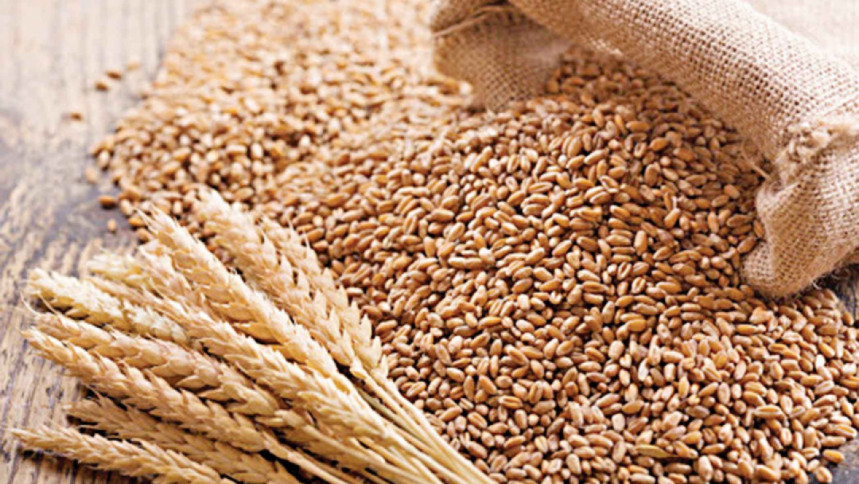 India is likely to approve the export of one million tonnes of wheat, with half of it to be sent to Bangladesh, amid restrictions imposed on its export.
Imposing the curbs on May 13, India made it clear that this would not affect its commitment of meeting the requirements of the neighbouring and vulnerable countries, according to a report in The Economic Times.
"It is learnt that the Directorate General of Foreign Trade [DGFT] has asked for approving the export of more than one million tonnes in the first phase against genuine letters of credit, of which about 5-6 lakh tonnes are likely to be exported to Bangladesh," said a wheat exporter requesting anonymity.
About 2 lakh tonnes of wheat is expected to be sent by road, while the rest may be shipped by vessels, said trade sources.
Quoting a Kolkata-based wheat exporter, The Economic Times reported that traders in Bangladesh are not in a hurry to import Indian wheat because of their limited storage capacity.
India on May 13 banned exports of wheat amid rising food inflation and a fall in domestic output due to a severe heatwave in March-April.
However, New Delhi exempted shipments under contracts where LCs had already been opened. The latest clearance to the shipment of one million tonnes of wheat is expected to be granted exemption, the sources said.
The DGFT has put up a file before the food ministry after examining the LCs issued on or before May 13, the sources said, adding that it was found that many companies opened backdated LCs. The DGFT has weeded out such applications and compiled a list of genuine LCs to be approved by the commerce minister.
After the ban by India, the prices of the grain increased in Bangladesh.
Bangladesh depends on imports to meet 86 percent of its annual requirement of 85 lakh tonnes of wheat. It started procuring the crop in significant volumes from India in 2020.
And in India's financial year that ended on March 31, Bangladesh was the largest importer of wheat from India, according to estimates by the DGFT.
The Indian export restriction comes after searing heat in March and April, where temperatures of up to 450C hit large parts of India's wheat belt, have heightened concerns about the country's domestic supply.