Rakib becomes country's 4th Grandmaster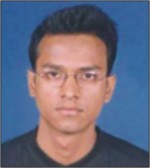 Abdullah Al Rakib joined the Grandmaster-club in Bangladesh when the national chess champion was crowned the game's top title by the World Chess Federation (FIDE) at its Third quarter presidential board meeting in Mexico City held on September 13 and 14.
FIDE Elishta (Russia) confirmed the news to the Bangladesh Chess Federation yesterday.
Rakib, who was born on December 2, 1980, joins the other GMS of the country Niaz Murshed, Ziaur Rahman and Reefat Bin Sattar who got their titles in 1987, 2002 and 2006 respectively.
Rakib, who hails from Narayanganj, bagged his first norm at the 2nd Asian Individual Championship in Kolkata in 2001, the second norm from the Leonine Chess Club GM tournament in Dhaka and the third and final at the 33rd National Chess Championships this year also in Dhaka.