Tilottoma's tribute to Bulbul Ahmed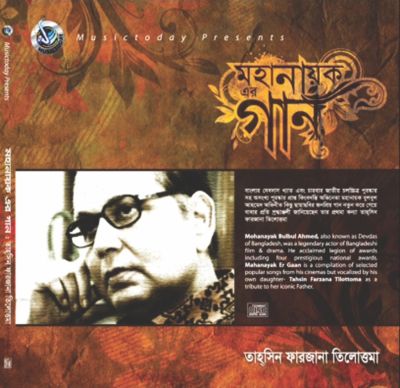 Bulbul Ahmed (1940-2010), also known as 'Devdas of Bangladesh', was a legendary actor of Bangladeshi film and TV plays. Four National Awards are recognition of his remarkable talent.
"Mohanayak er Gaan", is a compilation of popular songs from Ahmed's movies, has been released recently. The songs have been recorded by the late actor's daughter, Tahsin Farzana Tilottoma, as a tribute to her iconic father. Proceeds from sales will go to the welfare of talented artistes, according to a press release.