Trade union is the solution, Debapriya says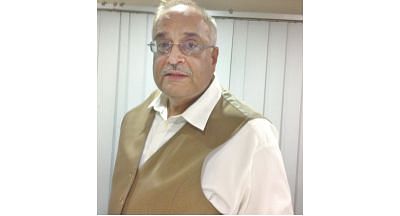 Debapriya Bhattacharya
Economist Dr Debapriya Bhattacharya yesterday said trade union should be allowed in the readymade garment factories to protect the workers' interests.
"Neither the government nor the factory owners see the interests of the workers," Bhattacharya told reporters at the Centre for Policy Dialogue's (CPD) office in Dhaka.
His comments came after the devastating fire that killed more than 100 workers in a garment factory at Ashulia near Dhaka on Saturday night.
"Trade unions should be allowed since other institutions seem to have failed to protect the workers' safety and interests," the economist said.
"Otherwise, this type of incidents will occur again and again," he said.
Bhattacharya, distinguished fellow of the CPD, also said the latest fire incident will damage the country's image and the apparel industry, which is on a path of improving its productivity further.
"Retailers and consumers will be confused to buy Bangladeshi apparels," he said.
The economist said it is a big blow at a time when labour and human rights issues in Bangladesh continue to be a source of serious concern for the outside world. Bhattacharya also criticised the government for ignoring real issues of the economy.
Prof Mustafizur Rahman, executive director of the think tank, said he is happy to see that two probe bodies have been formed.
"But, any relaxation in investigating the incident will cost the country's RMG industry heavily," said Rahman.
Apparel is the country's leading manufacturing sector. Bangladesh earned $18 billion by exporting garments in fiscal 2011-12 out of its total exports of $24 billion.
Recently, a group of world's renowned apparel buyers visited Bangladesh to see the country's capacity to handle pressure of more export orders.
The demand for Bangladeshi garments rises as China has shifted its focus to heavy industries from apparel.
The buyers said they see Bangladesh as their number one choice though Vietnam, Myanmar, Indonesia and Cambodia are on their choice-list.
Factory owners oppose trade unionism in their factories, saying it would affect workers' productivity. Till now, the owners declined to allow trade unions despite pressure from the United States, the single largest buyer of Bangladeshi garment items.
"I've seen that only 8 percent factories in the US have trade unions. Why should they press us for that?" questioned Shafiul Islam, president of Bangladesh Garment Manufacturers and Exporters Association.