In the glare of the martinets
Ekram Kabir retraces life in school in a new work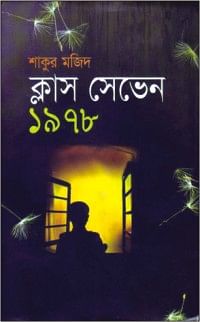 No one, except a cadet going off to join an alien institution, understands how it feels like going away at a very tender age. No one can imagine what a 12-year-old boy has to go through when he is sent off to a cadet college. No one but a cadet will understand what sort of man he becomes when he experiences all trials and tribulations, happiness and blues when he passes out of a cadet college to face life's real battles. No one, other than he himself, will understand the relationship with his comrades, who are products of the same cadet college.
Cadet colleges were in fact established in Bangladesh during the period of Pakistani rule in order to strengthen the armed forces. This was done in a planned way. The first cadet college in Pakistan was built in Punjab. In this part of the world, cadet colleges began operating in the late 1950s. From then on, the military, both during Pakistani times and in independent Bangladesh, was provided with a good supply of its officers from cadet colleges.
In Class Seven 1978, Shakoor Majid gives a brief background to the making of cadet colleges in Bangladesh. When one finishes the book, at one go, one will find that one is more interested in digging into the memories of the times left behind years ago. Trying to paint a bright picture of his cadet life, Majid tells the story of the making of a cadet out of an innocent child. Yes, the title tells it all: Majid focuses on the first year of a boy in those institutions.
Majid passed out from Fauzdarhat Cadet College, popularly known among cadets and ex-cadets as FCC. Everything in the book that Majid writes is as true as daylight.
A cadet is taught everything, everything that is needed to survive in life, everything that makes him a leader, everything that makes him a dependable person. Majid's work provides information on all of these. Anyone who wants to have a clear picture of a cadet's life must read Majid's Class Seven 1978.
Majid is an honest writer. He acknowledges many things that he had never experienced before joining FCC. He is right about these. There were, in fact, many who never saw many things and appliances at their parents' homes. Yes, most cadets learn how to use spoons and forks at their respective colleges. None of the cadets had ever learnt how to put a tie into knots earlier. None of them had a chance to learn so much of games and sports before they came to the cadet college. Most of them had ever learnt the art of public speaking, debating, recitation, et cetera. Most of them did not know the articulate way of living that a cadet college teaches its students.
Yes, cadet colleges teach all these.
Majid dedicates a chapter of his book to the stage culture cadets learn when they join the college. But he does not say anything about the "talent show" for class seven boys. The first competition that these class seven cadets usually face is an inter-house talent show. They sing, act, recite and tell jokes on the stage and awards are given away to the winners.
Cadets, especially ex-cadets, are strongly criticised by people at large in society for being very ambitious, aloof from the family, ruthless and I-know-it-all attitudes. True, one can term a student of a cadet college all of these, but at the same time one has to agree that most of these people are successful in life. Majid meticulously describes everything that a cadet learns at his institution right from the beginning.
Cadet colleges are either all-boys or all-girl institutions. Boys at their colleges never learn about girls and girls at theirs never learn about boys. But in that single gender atmosphere, cadets grow a strong sense of brotherhood that is strong enough to last a lifetime. Majid tells the story of a tragic incident at FCC. One of the senior students one Kabir Bhai drowned and in the swimming pool. Friends of the deceased requested the college administration to cancel the swimming competition. Kabir had also been a good boxer. His friends refused to compete in the weight category Kabir Bhai would have participated in. Kabir's friends did not want to compete in that category in order to be able to declare Kabir as the winner. And thus Kabir triumphed even in death.
Majid, probably deliberately, avoids mentioning various forms of injustice that a cadet has to go through at the hands of his seniors, teachers and even the principal himself. Majid possibly wanted to narrate only his good and witty memories. A cadet college can turn out to be the nastiest place for a child when he unfortunately is bracketed as a bad boy. If one is assessed as a bad boy once, you have had it. You have to spend the rest of your life in a cadet college as a bad boy. You never graduate from there no matter what you do, no matter how hard you try. Teachers and seniors, on their part, never allow that particular cadet to become a "good boy". He keeps on flunking his exams, no matter how hard he studies and no matter how properly he appears at his tests. He has to wait till the board examination to know about his real aptitude. These "bad boys" usually do well in board exams, because their teachers do not correct their exam papers.
Majid shows the way to every ex-cadet in Bangladesh. For a cadet, when he looks at his college life positively, his six years could be seen as a golden age in his life. But of course each and every one of them, the ex-cadets, will narrate the story of life differently, from their varying points of view. That is why all ex-cadets should write about their memories, their trials, errors and tribulations.
Life is not easy in cadet colleges, but once you went through the whole process, it was very likely that a cadet's life ahead would be easier. This work is a must read for those who dream of studying in a cadet college. And Majid makes the book quite attractive as well as useful for the very young who will one day become cadets.
Majid is a tested writer; he has told stories that have become quite well known. He is good at telling stories. He would have done better if this book of work had been written in a novel form, with plot and drama. By doing thus, he would have created a good piece of literature.
Ekram Kabir, a journalist, was a class seven student in the year 1978 at Jhenidah Cadet College.