Getting on the road to Pneumonia prevention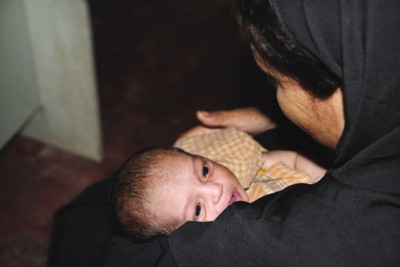 Pneumonia takes more of our children's lives than any other disease. Each year, it is responsible for the deaths of nearly 26,000 Bangladeshi children under age five.
We have many of the tools to prevent children form deaths. Routine vaccination, exclusive breastfeeding in the first six months of life, adequate nutrition, regular hand-washing and a home environment free of cook stove smoke can all help prevent and protect our children from pneumonia. If they do become ill, early diagnosis and treatment with antibiotics can mean the difference between life and death. On these fronts, as a nation, we have much work to do.
Recent data indicates only 43 percent of Bangladeshi children are exclusively breastfed for their first six months, which fortifies their immune systems against infectious threats. Only 37 percent are taken to a health care facility when they have a suspected case of Pneumonia and only 22 percent receive antibiotic treatment when they are sick. This is simply unacceptable.
Also unacceptable is the fact that safe and effective vaccines to combat pneumococcal disease, the most prevalent cause of Pneumonia, exist — and they are beginning to be introduced by countries with challenges similar to our own — but our children are not yet close to receiving this lifesaving intervention.
In 2009, our government took the important and admirable step of applying for co-financing support to these vaccines through the GAVI Alliance. Unfortunately, our application has yet to be approved, because we have not prioritised expansion of the infrastructure to safely deliver the vaccines we are requesting support to finance. This infrastructure, known as a cold chain system, ensures the refrigerated storage necessary to ensure that large volumes of vaccines are kept cold at every step of the delivery and storage process, which is required to keep them viable.
As a country, we have a lot to be proud of when it comes to advances in disease prevention, namely because of the success we have had with other vaccines. Since it was introduced in 2009, we have achieved 95 percent coverage with the Haemophilus influenzae type b (Hib) vaccine, and we have reached 94 percent coverage with vaccines against Measles and Pertussis. This is nothing short of a remarkable achievement.
To add another vaccine that requires cold chain storage, however, would require that we get our house in order. Until and unless manufacturers consider alternative approaches like providing limited yet frequent supply, we will need ample cold chain storage. Until we invest in the infrastructure necessary to ensure that the world's newest vaccines being made available to us at a fraction of their full price can be safely administered, our children will continue to die in large numbers from a preventable disease.
The Pneumococcal Awareness Council of Experts (PACE), of which I am a member, has worked tirelessly to ensure that Pneumonia is urgently prioritised on the global health agenda as well as in countries like ours where the toll is profound. And thanks to the efforts of the GAVI Alliance and their partners, the number of the world's poorest countries using pneumococcal vaccines has increased from zero in 2006 to 15 so far in 2011, with the promise of reaching more 90 million children in over 40 countries by 2015. With swift action, Bangladesh can soon be on this list.
The fight against Pneumonia is one that can be won — but it will take commitment from all of us. Parents can protect their kids with good nutrition and hygiene, learn to recognise symptoms, and seek care immediately when illness is suspected. Clinic workers can ensure appropriate antibiotic care for children who present even mild symptoms. And our leaders can prioritise the infrastructure changes we need to implement to speed vaccines to our children.
Using every tool available now and new tools like pneumococcal vaccines when they become available, we can protect our children from Pneumonia. The time to start is now.
The writer is head of the department of microbiology at the Bangladesh Institute of Child Health at the Dhaka Shishu Hospital, Executive Director of the Child Health Research Foundation and a member of the Pneumococcal Awareness Council of Experts (PACE).
E-mail: samirk.sks@gmail.com