Fahmida Nabi teams up with Close Up 1 stars
"Priyo Bangladesh" to hit the store shelves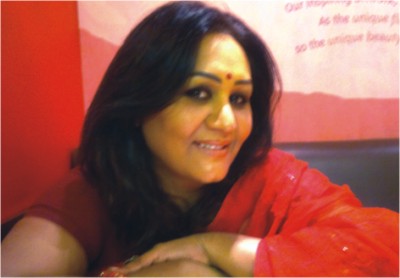 Popular singer Fahmida Nabi's suggestions and constructive criticism have long been appreciated by the contestants of the "Close Up 1" musical talent hunt. Fahmida always aspired to work with the young singers she mentored, but the opportunity kept evading her. This December, however, will finally see her dream turn to reality as she teams up with seven "Close Up 1" stars to make "Priyo Bangladesh " -- an album of patriotic songs.
Lutfor Hasan gave the tunes and lyrics to most of the songs, while the rest were written by Zahid Akbar, Shomeshwar Oli and Mahmud Monjur. The music arrangements are by Parvez Jewel.
The album includes songs: "Shishir Shodesh", "Priyo Bangladesh ", "Mukti Shena", "Dhulo Dhushor", "Jhiler Jol-e" and "Bhalobashi Bangladesh". Fahmida sings the title track, written by Zahid Akbar.
On her latest project, Fahmida Nabi says she is very excited about working with the "Close Up 1" stars. She adds that Lutfor Rahman's compositions made it possible to for her realise her dream. The composer said all recordings for the album have been completed. Apart from Fahmida, "Priyo Bangladesh" will feature emerging young artistes Rajib, Kishore, Muhin, Pulok, Putul, Rinku and Sabbir who became popular through the talent hunt.
The album will reach the store shelves on December 16 under the banner of G-Series.