New airport at Trishal: Flight of fancy or urban nightmare?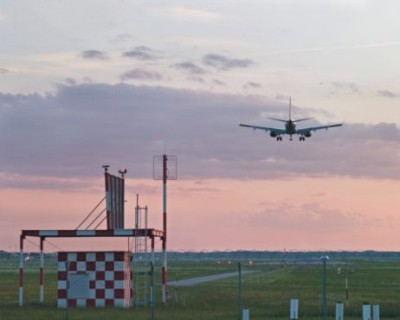 How realistic is the proposal for a new international airport 60 miles outside the capital, with respect to travel time to and from the airport, given our appalling record of road and traffic management?
"Top priority" for location of the new airport is being given to a 6,000 acre site at Trishal in Mymensingh, 97 kilometres from the capital, as it includes about 1200 acres of government land, according to an announcement in July by the civil aviation minister.
The government has said construction of the new Tk.50,000 crore ($7 billion) airport will incorporate all required infrastructure support, including an elevated expressway and monorail. The project will begin next year and its first phase, with two runways, is to be completed by 2013, i.e. in under three years, according to media reports. Presumably this entails an entire 50 to 60-mile elevated expressway being in place too by this time, with all associated public transport standing by?
Just as a comparison, Heathrow's Terminal 5 took over 20 years from inception to completion, in a country with a century of experience in building airports (the first London airport in Croydon being built in 1915).
Hopefully, this puts our projected flight of fancy -- of building a super airport in just three years -- into perspective. Especially when we take into account the chronic and unresolved issues in every corner of our communications sector -- and the unavoidable fact that it took almost five years to complete the half-kilometre (550m) Tongi Flyover.
It also appears that the masses, as usual, are being left out of the equation. A great cross-section of the population now fly abroad for study or work, as well as pleasure. While rich people, with private cars, will no doubt complain about the unreasonable distance to the proposed new airport, their plight will be nothing compared to the suffering for ordinary car-less people who need to fly.
Even in developed countries, with decent public transport, how many capital cities have international airports 60 miles away? The world's busiest international airport, again Heathrow, is situated just 15 miles from the city centre and served by excellent road and rail links. Travel time from the centre of London can take as little as half an hour. New York's JFK International Airport is likewise just 15 miles from Manhattan. A bit closer to home, Delhi's Indira Ghandi International Airport, newly expanded, is only 10 miles out, taking as little as 45-60 minutes travel time.
Given the sorry state of Bangladesh's public transport system to date, it's quite a leap to imagine that a new "mega-airport," even with the actual proposed road and monorail in place, will uniquely and miraculously be served by efficient bus and train links. And the fact that it now takes up to three hours just to reach the city outskirts is not so easily swept aside by the promise of a "mega-highway" to cut travel time to a new airport that would be situated up to six times further away than the norm.
Another fundamental question is: why the need even for a brand new international airport? The authorities have given various reasons in their proposal, the main one being ever-greater numbers of air passengers and cargo. With air traffic in Bangladesh growing rapidly, they claim, Dhaka's existing Hazrat Shahjalal International Airport, with just one runway, will fail to meet growing demand within the next few years
No numbers have been released for the projected growth of air traffic, although such studies do apparently exist. However, in its great enthusiasm, the government reportedly envisions that the new airport at Trishal will be similar to Bangkok's Suvarnabhumi Airport that handles 76 flights an hour, 45 million passengers a year (international and domestic) and three million tonnes of cargo annually!
Yet, the reality is, to date, three decades since it opened, Shahjalal still only handles around six flights an hour and 4 million international passengers a year (plus 1 million domestic).
And, according to the Civil Aviation Authority of Bangladesh (CAAB), Shahjalal's actual handling capacity of 8 million passengers is enough to "go on meeting well the needs for further 20 years or more" (in CAAB's own words on its website as of Sept 1, 2010).
The cargo issue, we'll come back to later, but let's look first at some other justifications mentioned in the proposal for the new airport, such as residential build-up around Shahjalal and impossibility of its expansion.
Further expansion of Shahjalal is not feasible due to land constraints, and therefore the most obvious and urgent solution clearly is the building of an entirely new airport, say the authorities. Many unapproved houses built around the airport stand in the way of building a second runway. There is also risk of running airport operations because of installations around the airport. Officials have also reportedly said that hundreds of buildings of Uttara and Nikunja may be listed "risky" if a second runway is built at Shahjalal airport.
The proposal also mentioned that a modern five-level airport security system, which is mandatory under the International Civil Aviation Organisation (ICAO) guidelines, cannot be employed due to space constraint in the Shahjalal terminal building.
But the basic premise that expansion is impossible should be questioned. In fact, Shahjalal is undergoing various expansion projects right now. It certainly makes economic sense, if at all possible, to try and continue expansion against the immense cost of a new airport.
It is also the climate-friendly route to take.
Every modern country in the world has to deal with the problem of expanding existing airports in responsible ways. They have contingency plans in place, such as not building vast residential areas nearby, with a view to avoiding expensive relocation of an airport an unfeasible distance away. Such foresight or planning was too much to expect of our governments, obviously.
There are still other ways to expand -- responsibly shifting nearby residential populations or use of non-residential land. In the latter case, the government, if willing, could annex Dhaka Cantonment land near the airport. In fact, there has already in the past been talk of relocating Dhaka Cantonment.
And, needless to say, unapproved buildings should not at all stand in the way of necessary airport expansion. Illegal structures should not impede such urban planning, especially if it's a case of cost-effective green expansion versus a hugely expensive new airport.
One last, and rather odd, suggestion in favour of the new airport was that it could rectify the current airport's awful reputation for corruption and malpractice, which creates problems for passengers and losses for the government. I can't quite see the logic of the argument, unless the missing detail here is the proposed public-private partnership for the new airport.
If the authorities are unable to run a small airport efficiently, how would they do any better with a large one? And if the solution is seen as privatisation or public-private partnership, why don't they do the same with the operations of the existing airport?
As for the cargo problem mentioned earlier -- and one of the worst areas of graft and ineptitude -- there is at least an available growth projection. According to CAAB, 150,000 tonnes of airfreight were transported through Shahjalal Airport in 2009, with 20% annual growth. There should be no doubt, if one reads the papers, that the responsible body, Biman, has an abysmal cargo-handling record, while current facilities at Shahjalal are terribly inadequate.
It absolutely should be a serious concern for the government when major export industries are so poorly served. But previous plans to build a proper cargo village at Shahjalal were never realised at great cost to our businesses. This is a real issue that should be focused and expanded on.
While an expansion of airport facilities is clearly necessary, for all sorts of reasons, building a "state-of-the-art" airport 60 miles from the capital is not necessarily the answer.
Let's be realistic here, Suvarnabhumi is among the top 10 busiest airports of the world, according to international airport authorities. So what earthly reason could there be for us to be looking to it as our model? As a regional comparison, none of India's airports even make the top 30.
Imagining that Bangladesh needs to spend Tk50,000 crore on a new airport, with a proposed capacity 10 times the current requirement, could be a case of over-reaching, to say the least.
Dr. Rashiduddin Ahmad is Professor Emeritus, Dept of Neurosurgery, BSMMU.