Bangladeshi short film "720 Degrees" going to Venice Film Festival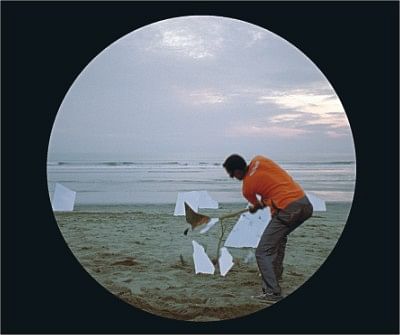 Bangladesh is going to be represented at this year's 67th Venice International Film Festival by Ishtiaque Zico's short film "720 Degrees". It should be considered an achievement for Bangladeshi films, considering this is one of the most prestigious international film festivals.
Zico's film is among 37 short and 45 full-length feature films from 35 countries that would be screened at the 11-day festival, starting from September 1. "720 Degrees" has been officially nominated for the segment 'Orizzonti'. The segment -- introduced in 2004 -- is dedicated to new trends in international films. It provides a wider and more dynamic outlook on emerging trends in the various languages that converge in cinema.
In the 'Orizzonti' segment, "720 Degrees" is the only film from the South Asia. The film will be screened on September 6, the sixth day of the festival, at 11:30 local time at the Sala Grande Theatre.
"720 Degrees" is an audiovisual journey to unmask the layers of relationships and our perceptions of reality.
The film is made in 35mm format with no dialogue. The original running time of the film is 5 minutes and 10 seconds. The film was shot in Cox's Bazar, while Zico was working as an associate producer for the film "Meherjaan".
The young filmmaker said that his film is a by-product of the feature film "Meherjaan". "The mise-en-scène was designed to meet the on location constraints: three unused 35mm film cans, available equipments, a limited crew, a few amateur actors, outdoor location and a single day of shooting," said Zico.
Venice Film Festival is the oldest film festival in the world, founded by Count Giuseppe Volpi in 1932. The festival has since taken place every year in late August or early September in Venice, Italy. Screenings take place in the historic Palazzo del Cinema on the Lungomare Marconi. It is also part of the Venice Biennale, a major biennial exhibition and festival for contemporary art.