Akayed discusses militant's leaflet with his wife: Monirul
He might get self-radicalized thru' internet, he says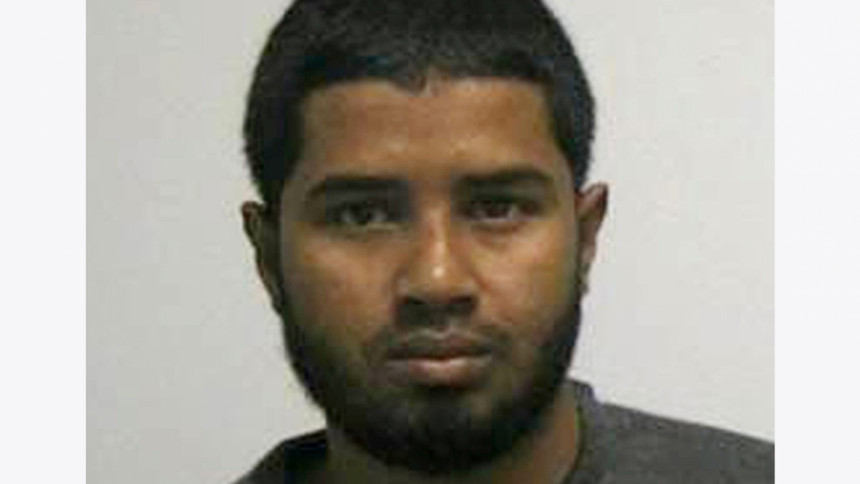 Akayed Ullah, the Bangladeshi suspect in Monday's pipe bomb explosion beneath New York's Times Square, gave a leaflet of militant leader Jasim Uddin to his wife and asked her to read it in September last indicating that he was self-radicalized, says a top police official today.
Akayed's wife Jannatul Ferdous Jui came up with the information during an interrogation, said chief of Counter Terrorism and Transnational Crime unit of Dhaka Metropolitan Police (DMP) Monirul Islam.
He said Akayed might have been self-radicalised through internet after going to the USA as he had no criminal record in Bangladesh. Monirul also said police didn't find Akayed's link in any militant activities in Bangladesh.
Quoting Jui, the CTTC chief said she also discussed the content of the leaflet with her husband.
Monirul said Akayed followed Islami dress code, rules strictly and offered Namaz regularly during his last visit to Bangladesh.
During his stay at home, most of the time he remained busy with his laptop, Monirul said quoting Akayed's wife.
"We are interrogating his family members to know details about Akayed," said chief of CTTC.
During interrogation, Akayed's wife Jannatul Ferdous Jui revealed the information about him. Monirul said Akayed's wife informed police that Akayed visited Bangladesh on September 18.
During his stay in Bangladesh, he visited outside of Dhaka several times but she does not know where he visited. Besides, he spent most of his time with family, Monirul said quoting Jui.
He said that police now interrogating Akayed's brother-in-law Joy.
Earlier, Police detained Akayed's wife Jannatul Ferdous Jui, his father-in-law Zulfikar Haider, mother-in-law Mahfuza Akhter from the city's Jigatala area on Tuesday for interrogation.
The CTTC team is interrogating them for the second day since Wednesday morning.