Akayed Ullah 'born and raised in Dhaka'
Dhaka condemns Monday's incident in New York City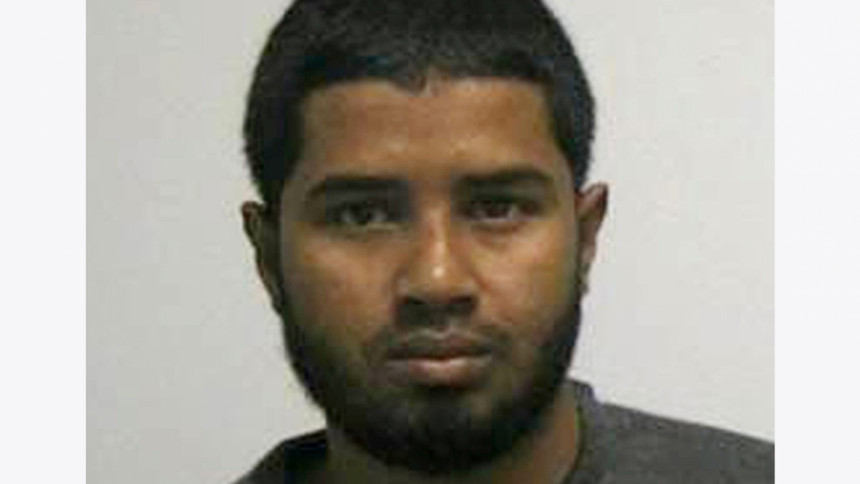 Arrested Akayed Ullah, who went to the US from Bangladesh in 2011 on a visa available to certain relatives of US citizens, was born and raised in Dhaka, villagers say.
"His father Sanaullah left Sandwip at the age of 22 and came to Dhaka. He got married here and his son Akayed Ulla was born in Dhaka," said UNB's Chittagong correspondent quoting one of the villagers who wished to remain unnamed.
He said Sanaullah, who hailed from ward number 9 of Musapur Union in Sandwip upazila of Chittagong district, passed away two years back in New York. "He was buried there."
Talking to UNB, Musapur Union Chairman M Abul Khayer Nadim said he is going to visit Sanaullah's village to get details. "We're trying to get the family background."
Talking to UNB, Emdad, cousin of Akayed Ullah, said Akayed Ullah's family came to Bangladesh from the USA twice since 2011 and visited Sandwip once.
He mentioned that Akayed's father had a grocery shop in Hazaribagh.
Emdad, son of Borhan Uddin Bhutan, said Sandwip police asked him to meet in the afternoon.
He used to live in Kuwait but is now permanently living in Sandwip.
A would-be suicide bomber's rush-hour blast in the heart of the New York City subway system failed to cause the bloodshed he intended, authorities said, but it gave new fuel to President Donald Trump's push to limit immigration, reports AP.
Hours after Monday's explosion in an underground passageway connecting two of Manhattan's busiest stations, Trump cited the background of the alleged bomber in renewing his call for closer scrutiny of foreigners who come to the country and less immigration based on family ties.
Bangladesh condemned Monday's incident in New York which is seen as an attempted terror attack.
"The government of Bangladesh is committed to its declared policy of 'Zero Tolerance' against terrorism, and condemns terrorism and violent extremism in all forms or manifestations anywhere in the world, including Monday morning's incident in New York City," the Bangladesh Embassy in Washington said.
In an instant reaction, it said a terrorist is a terrorist, irrespective of his or her ethnicity or religion, and must be brought to justice.
New York Police Commissioner James O'Neill identified the suspect as Akayed Ullah, 27, who sustained injuries from the blast and was in police custody. New York Mayor Bill de Blasio said the incident was an attempted terror attack.
Sohel Mahmud, a Bangladesh citizen from Sandwip and now in New York, said Akayed Ulah has a nickname - "Shapu" he is not well known in the big Sandwip community in the USA.
He said Shapu lived in Bangladesh until he was 20 years old and he has two sisters and one elder brother.
Shapu, along with his two sisters, mother and father, went to the USA in 2011 with the help of his brother Apu.
"We're embarrassed. It's a shame for all who are from Sandwip," Kazi Iftekharul Alam Tareq, who is also from Sandwip, told UNB.

Sources said late Sanaullah had business in Hazaribagh area and owned a building in Dhaka.
Police sources said Akayed Ullah did not have any criminal record in Dhaka.