Lalbagh Fort: A cursed Mughal monument?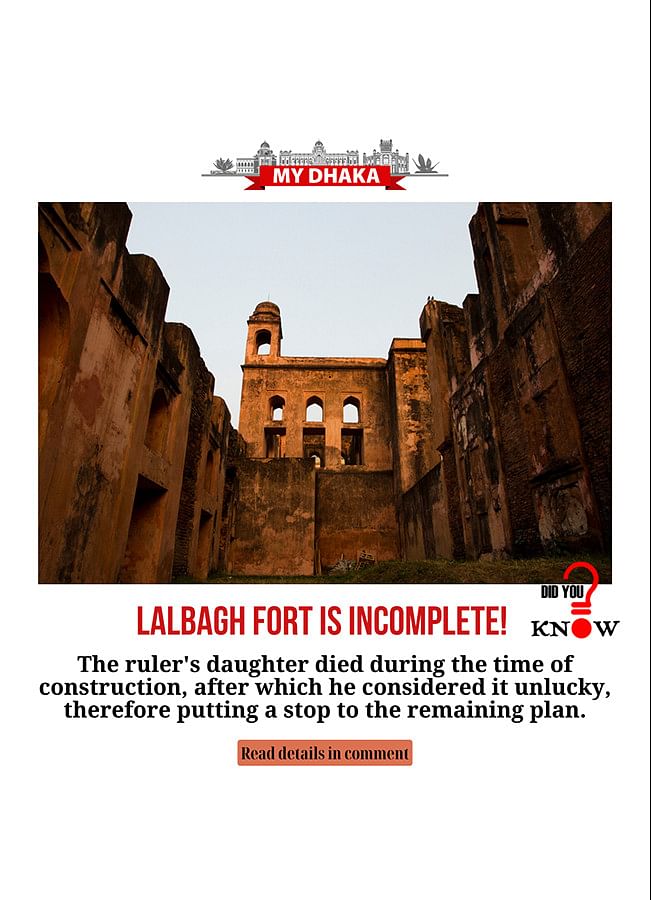 Lalbagh Fort is surely one of the most iconic Mughal-era landmarks, of not just Dhaka, but Bangladesh at large. Tourists and locals flock to this fortress. But while being awed by its beauty and grandeur, we may tend to forget that the plan for the fortress was never fully implemented.
The story starts from 1678, when construction work of the fortress begun, during the reign of subahdar Prince Muhammad Azam, son of Emperor Aurangzeb. But when he was transferred, the responsibility of the continuation of the work eventually landed on the shoulders of subahdar Shaista Khan, one of the most historic figures of Mughal Bengal.
Shaista Khan, however, never finished the project. At one point during the construction, his daughter died. Since then, it is widely believed that he considered the fortress or the project unlucky. We may imagine a grief-stricken father who had lost a child, even if it was Shaista Khan himself.
Hence, first abandoned by a prince, and then shunned away as inauspicious, Lalbagh Kella remained a work-in-progress, forever incomplete!
---
Source: Notes on the Antiquities of Dacca by Sayid Aulad Hasan