Barbershop tales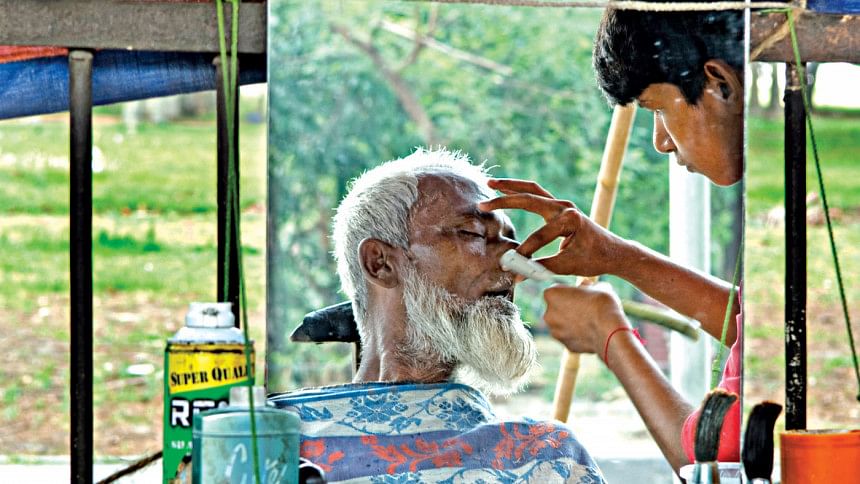 On a Friday afternoon, you sit there in one of the most comfortable chairs you have ever sat on. Your eyes are closed as you relax after a long week of school or work, with the only noise in the background being a 30-year-old Bollywood film and the relentless snip-snip-snap, almost like ASMR.
As the kids would say, the vibes are immaculate.
The scene I am describing is that of a quintessential, local barbershop. Not the fancy high-end ones that charge you Tk 500 to give you a light trim but the old-school neighbourhood one, where you can get a haircut or a shave for just Tk 100.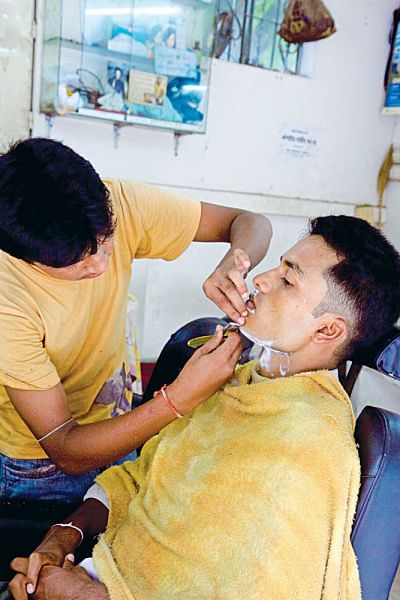 These barbershops are institutions that hold culture and history, shaping the lives of men and boys.
As a child, I remember being rather hesitant to visit these salons. My young mind hated having to sit still for 30 minutes to an hour, as back then I always felt I could make better use of that time by playing video games or watching TV.
However, as I grew older, I learned to value this age-old ritual. See, that one hour of sitting in that ridiculously comfortable chair while someone takes care of my hair almost feels like an act of meditation. It gave me the opportunity to let all the thoughts in my head play out and process until it was fully organised.
For almost 20 years, I went to the same barbershop in Mohammadpur, sometimes once a month, other times once every two months.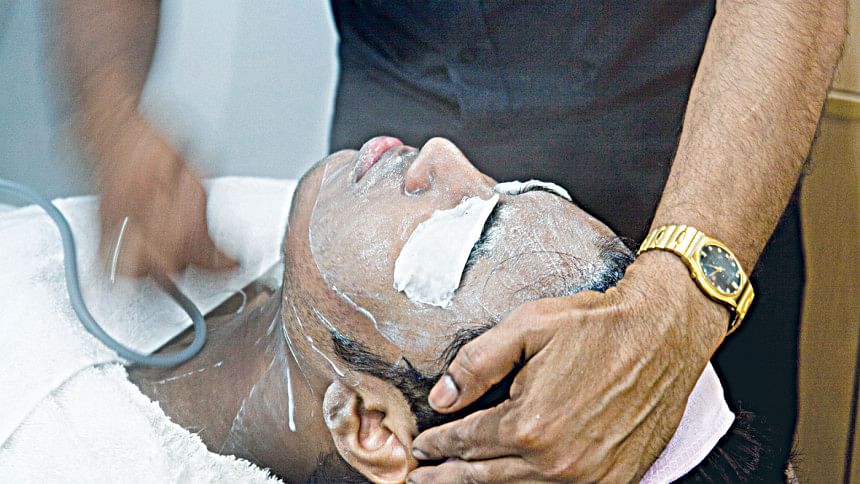 My barber, Riaz mama, always knew what cut would suit me best and kept my trim on point. I only switched barbershops once they closed, but those countless hours spent at my local one, listening to Bollywood hits or watching everyone trash talk over a cricket match are core memories to me.
With my barbershop gone, I bounced around between different barbers for a couple of years.
I even ventured into the fancier shops and while the haircuts were great, I struggled to find the same connection I had with my old salon.
One correlation I discovered was that more upscale a barbershop the more it lacked that homely feeling one would get at their neighbourhood counterpart.
The services were the same, albeit pricier, but it only felt like a detached transaction. There was no classic banter between the barbers, no cricket or Bollywood playing like white noise and definitely no Riaz mama.
Last year, a friend took me to this new barbershop called Dallas Salon. After stepping foot in Dallas, I have not gone to another barbershop since.
It almost felt like my ratatouille moment, where I had a flashback to five-year-old me stepping inside my childhood salon.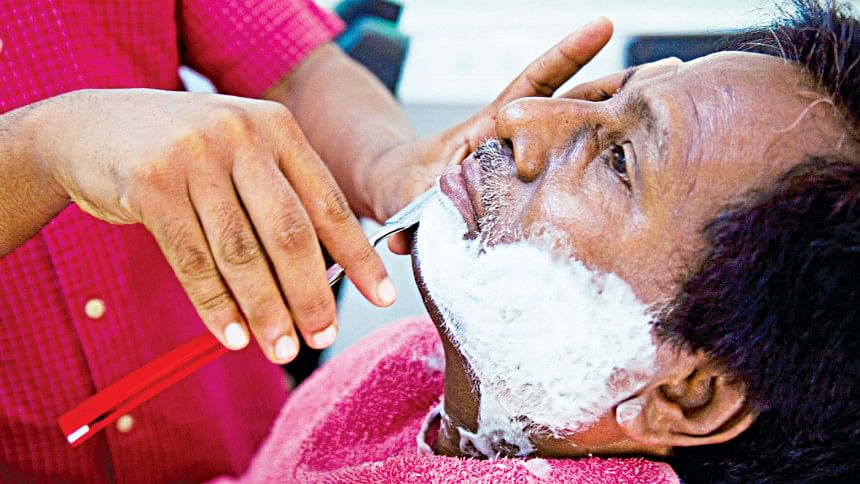 After speaking with the person cutting my hair, I learned that Dallas had been around for 15 years. Over this decade and a half, they have preserved that quintessential barbershop culture that many of us have grown up loving.
For so many of us who have grown up with the classic neighbourhood barbershop, we do not simply go there for a haircut or a shave.
Rather, it has become a meditative and relaxing ritual.
Though childhood nostalgia comes with memories of mostly old friends and moments, the times spent in these barbershops are often overlooked for what they contribute to our lives.
With Dhaka rapidly growing, these institutions may soon all be replaced by corporate, high-end salons. But we can hope they receive the appreciation they deserve while they are still around.