World's oldest barber-shop now in Dhaka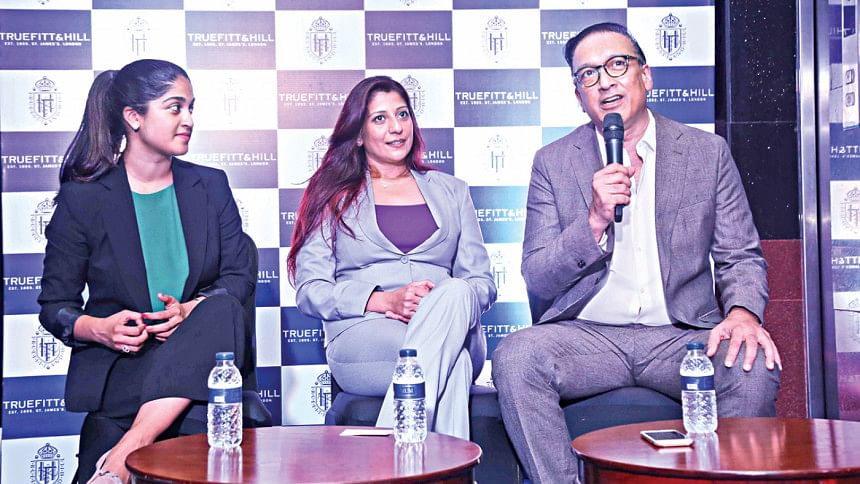 Having groomed the monarchs of Great Britain for over 200 years through nine consecutive reigns, Truefitt & Hill continues the legacy by bringing their worldliness to Dhaka. Get yourself groomed by The Royal Warrant Holders to H.R.H The Duke of Edinburgh, like their clientele Sir Winston Churchill, Charles Dickens, Oscar Wilde, and many other famous figures had.
Truefitt & Hill is also responsible for the finest quality of traditional English fragrances, shaving requisites and grooming products that evoke the grandeur of a celebrated era. Their tradition of excellence, high style, elegance and timeless quality is reflected in an array of collections.
Lloyds Luxuries Ltd, an already renowned name in the space of luxury grooming in India, has brought the Royal grooming service to Bangladesh. Royal Affairs Ltd has joined hands with Lloyds Luxuries Ltd and are primed to introduce an iconic brand.
Mukarram Hussain Khan, Chairman, Royal Affairs Ltd, said, "We have tried to bring a part of the British Royal heritage to Bangladesh with a brand that holds the Guinness book of World records as the world's oldest barbershop."
According to General Manager of Lloyds, Sanyogita Ramanan, "The barbers are well-trained. They trained in Mumbai for around 3 months. The products are well designed through meticulous analysis of the sensitivity and texture of human skins."
Truefitt & Hill offers a wide range of products, starting form cologne to skin renewal boosters, whereas their services include haircut, shave, manicure, pedicure and so on. Moreover, it provides its special customers with membership cards which they can use at any of their branches in the world. 
Mahira Husain Khan, CEO of Royal Affairs Ltd, affirmed, "All of the products are imported from abroad to certify originality. If anyone wishes to take a glance at or avail their products, they should pay a visit to the barber shop."
The ambience of the barbershop is welcoming and designed in the same way as their other branches. It is situated at Molly Capita Centre, Road no. 127, Gulshan Avenue. Even the decor and utility items are imported so that a sense of history prevails at every turn.
Therefore, without further ado, have a seat at the barbershop, a seat not short of a throne, and get yourself groomed like the Royals do. Whether you enjoy a traditional wet shave, a haircut or any of their fine services, you will not be disappointed.