Election peaceful: CEC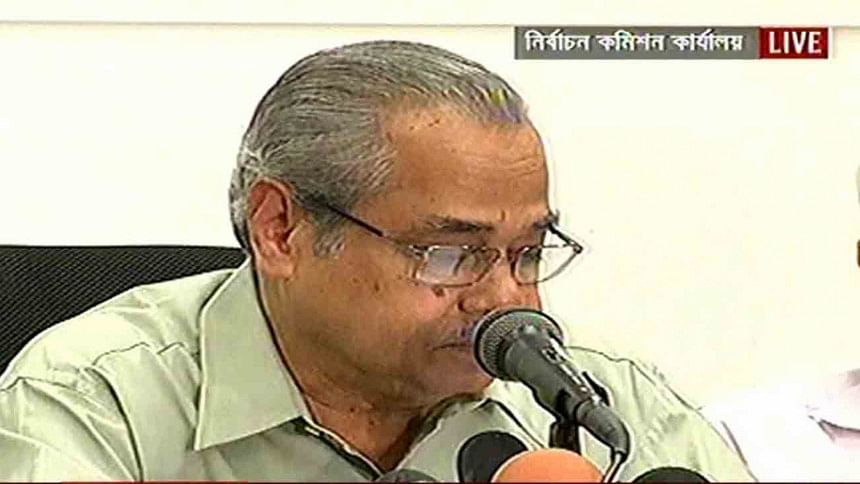 Chief Election Commissioner (CEC) Kazi Rakibuddin Ahmed today claimed that the municipality elections were held in a peaceful manner except some stray incidents here and there.
Asked, if he was satisfied with the elections, the CEC said, "You will evaluate that. It's our duty. We are doing our job."
He mentioned that the Election Commission (EC) has cancelled polls at 50 centres and one municipality. They have also suspended some officials for their negligence of duty, he added.
Addressing a post-election press conference at the EC Media Centre, the CEC said they received allegations of irregularities from different political parties. "Most of the allegations were brought by the BNP."
"We have taken measures at various places after verifying the allegations," said Rakibuddin.
When asked, the CEC said it was too early to attain a complete picture of the municipal election held today. "In some places, the number of votes was high while some centers had poor turnouts compared to others," he added
When inquired about BNP's demand for re-election in at least 200 municipalities, the CEC said the party had requested the commission for holding polls afresh at 60 polling centres only.