A new age lifestyle for health and happiness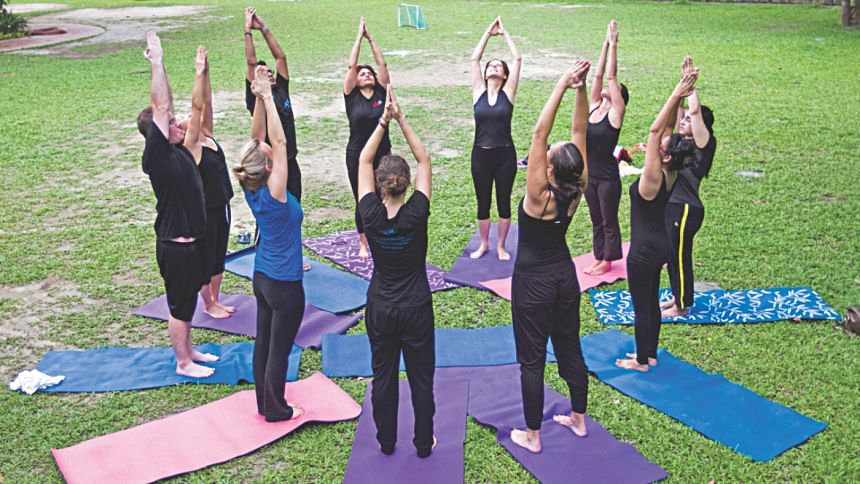 In the frenetic modern world, ingesting toxic air pollution, preservative-loaded food and the pressures of earning a living, now more than ever we need to draw on ancient wisdom to find a balance that nurtures health and happiness. While some may consider 'new age' wisdom groovy but ungrounded, actually, most new age practices draw from the ancient insights of 'rishis' and sages who meditated and observed nature deeply to understand the physical and subtle (energetic) bodies we inhabit.
This wisdom, newly certified by western science to be legitimate (after years of de-legitimisation by colonial powers) illuminates how our physical and inner composition is affected by the ingredients we consume (food, water, air, sunlight) and the habits we cultivate. 
So rather than bumble our way through life ignorant of this connection, let us explore some elements of ancient 'new age' practices, from yoga, that may help us live with more vitality.  Yoga, remember, is not just about contorting the body into strange shapes, it is much more!
Niyama - internal code of ethics
This includes the concept of 'santosa' and 'sauca' – gratitude and cleansing - the attitude of gratitude rather than greed and cleansing oneself physically and emotionally of dirt and negativity.
Yama - universal morality
This includes the concept of ahimsa - non-violence - by which I mean non-violence not only in actions but also thought; not only towards others, but also towards oneself. Perhaps the most toxic element we introduce to our mind-body system is self-criticism and judgment.  Rather, our inner (and outer) speak should be in the tone of love that we would use with a child. Also 'sateya' - truth – which means be true to yourself, your needs, and your desires. Living to conform to the expectations of others stifles growth, creativity and happiness.
Pranayama – breathing exercises
Most of us engage less than half our lung capacity throughout the day, though oxygen is the most vital element of energy we take in, critical to the wellbeing of all our functions. By practicing deep belly breathing, we can increase our intake of oxygen to great benefit. People who suffer from muscle cramps, dizziness, asthma, cardiac ailments and poor circulation especially should practice breath work.
Asanas – daily physical exercise to stretch and strengthen the body
This is what most people think of when they hear the term 'yoga' but really it is only one, very important aspect. Exercise in all forms is good, but some forms, such as weight-lifting and running, can put strain on the skeletal system. Speed walking, swimming and 'yoga' are better ways to keep the body fit.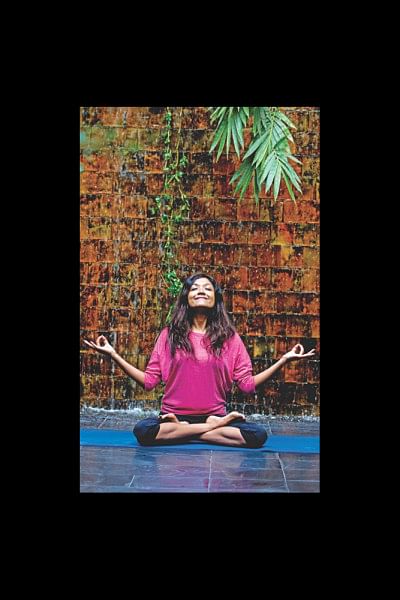 Pratyahara – withdrawal from senses
To introspect, reflect and contemplate on matters such as 'who am I'. This is a critical ingredient of wellbeing. Take some time out daily, with no television or friends, to be with yourself.
Dharana – concentration
In the past, most people had some sort of activity that they would concentrate on for hours. This might have been classical singing, painting, reading, for example. Nowadays, we are so tied to our mobile devices, caught up in social media, busy running around after money, that we have lost the art of concentration.
Without concentration, according to ancient wisdom, one cannot grow and progress. Here, let me add, books! Reading is the best way to open one's mind to tolerance of difference and creation of possibilities.
Dhyana – meditation
I believe everyone has now come to understand and agree that meditation is perhaps the single most important method of rejuvenation of the mind-body-spirit. A daily meditation practice, in the form of prayer or otherwise, and general mindfulness, is critical for wellbeing.
Sleep
We need on average eight hours of sleep for our mind and body to rejuvenate.
Food
Nutrition seems to be of least concern when preparing our meals, but have you heard the expression, 'five seconds on the lips, forever on the hips'? And not all meal plans are suitable for all people. It is worth exploring with an ayurvedic nutritionist, what foods suit your 'dosha' (body/personality type) and what foods you are allergic to. 
Though we spring from the eastern soil where many of these ancient practices were born, very little of that heritage is evident in the lifestyles or behavioural choices of Dhaka dwellers. I am often surprised and disappointed to see how little we remember of yoga, ayurveda, meditation and the finer aspects of South Asian culture. Instead we lead sedentary lives with very low daily step rates, poor nutrition and the inauthentic pleasures of material, urban wellbeing. 
We do not walk till the cardiologist prescribes it. We do not reduce our intake of oil or sugar till our arteries are nearly completely clogged and our diabetes is off the scale.  We do not practice breathing techniques to calm the mind, but rather, zone out in front of channel Z. Are these choices a consequence of laziness, indifference or ignorance?
Building some of these new age elements into your lifestyle may help you feel ten years younger, but as with any habit-forming effort, take small steps and repeat the behaviour daily for at least a month to allow it to sink its roots deep into your system so it may bear fruit!
Shazia Omar is a yogini. Her classes are available at studio 107. [email protected]
Photo courtesy: LS Archive