The museum of found memories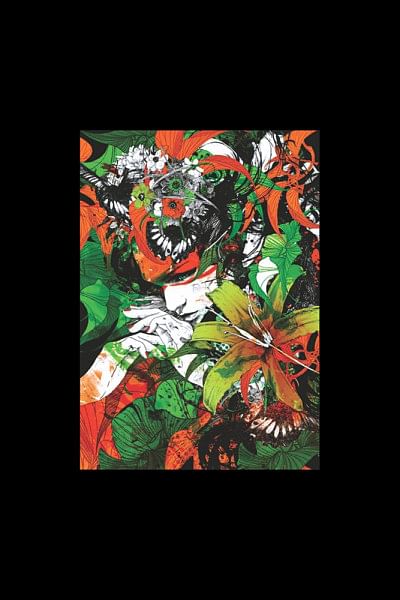 As her whole universe
started shaking vigorously
from a massive quake,
she found in herself
a strange place of calm. 
She took firm steps
to reach the lonely stand on the verandah
on which stood a lonelier, old telephone
stark black,
like her hair once used to be.
She sat on the checkered floor
beside the stand and wondered how
she had never spoken to herself
over phone. 
She can't know how her voice 
sounded like all these years
to the people on the other side.
As technology advanced
in leaps and bounds
and surrounded her universe
with what seemed like 
enormous debris of gadgets
she couldn't help but notice
how more and more people
changed sides
and found refuge 
on the other end of 
the archaic, black telephone.
Sensing that she might not
survive this humongous calamity
she felt a strong urge
to write a poem,
her last one.
Her fingers 
trembling more from age, less from the quake
found a small notepad
right beside the telephone.
But there was no pen.
By now her determination
grew so strong
that she rose from the ground
to look for it.
After a bit of fumbling
here and there,
at last she found one
inside her tattered, aged vanity bag,
witness to at least a decade of
frivolity and glee. 
She hurried back to the notepad
as she couldn't wait to write 
the first line of her
last poem.
The ground was shaking ominously by now.
***
On the devastated site 
now stands a museum
of lost lives
and rescued memories.
Among numerous, poignant exhibits,
stands in a corner
a small notepad with a poem
written not with a pen
but a woman's kohl pencil.
The kohl gave the words
a strange depth and vividness.
The poem however
is as lonely as anonymity itself.